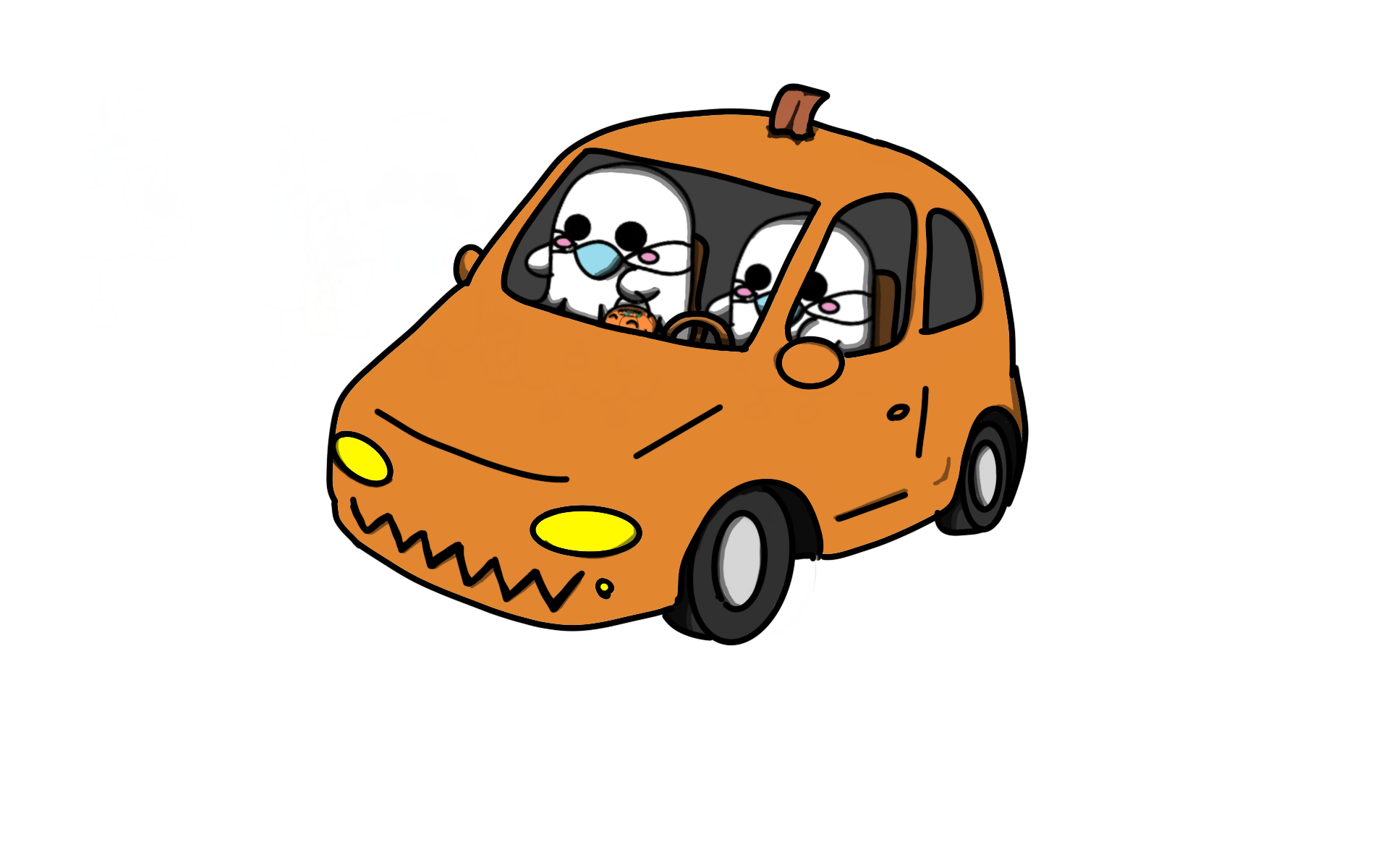 Illustration by Darlene Maes.
---
By Yeymy Garcia, Production Manager
Before the second wave of COVID-19 hit, the memes circulating on Twitter said, "Please stay home unless you want Halloween to be canceled," and I said, "Please everyone for the love of God, stay home or else I will find you and hunt you down for ruining my Halloween."
Well…my Halloween is ruined and I'm mad I don't have someone to blame it on (if only COVID was a person). My annual Halloween plans usually involve me, flaunting my limited edition Dia de Los Muertos Mickey ear headband around Disneyland Resort and waiting one hour to ride the Nightmare Before Christmas overlay of The Haunted Mansion in September. Then in October, me and a group of friends pay to get spooked at Halloween Horror Nights at Universal Studios Hollywood and laugh so hard our faces hurt when we see each other get scared.
---
---
---
This year however, Disneyland and Universal Studios are still closed. Halloween Horror Nights was cancelled at the end of July, so I've had some time to accept that my Halloween is kind of ruined. Kind of, because suddenly, there is hope again. 
In order to comply with COVID-19 safety guidelines, smaller companies are hosting drive-thru Halloween experiences. You get to be in the comfort of your own car with your party while you drive through scare zones or watch a performance. If you're like me and you have the need to celebrate Halloween, here are three events you can experience safely. When participating in any events, please wear your mask and do not leave the house if you are sick.
Stranger Things: The Drive Into Experience | Los Angeles
---
---
This one is for the Stranger Things fans who may be upset we didn't get a new season this year (like me). You will be immersed into Hawkins and drive through Starcourt Mall and "witness some unforeseen and unusual occurrences." So if you're a fan of the show, you'll learn new things about Hawkins that have never been portrayed on screen.
Hosted by Netflix, Fever, and Secret Cinema, this event will run less than one hour and operates from October 2020-February 2021. Ticket prices vary from $60-$160 depending on the day, time slot, and the number of people in your car (five max). Tickets are selling out though, so act fast! To purchase tickets, click here.
2. Los Angeles Haunted Hayride: Live Drive Up Experience | San Dimas (next to Raging Waters)
---
---
The LA Haunted Hayride was already an existing annual Halloween event. This year, they are offering a "drive-in" where you get to experience a multimedia story on a 40-foot screen surrounded by horrifying sets and scare actors that will help bring the story to life.
---
---
Tickets vary from $50-$200 depending on how many people will be in your car and what seating you want for the show (Standard, Preferred, VIP, Platinum Experience). Purchase tickets here.
---
---
3. Urban Legends Haunt | Costa Mesa
---
---
Located at the Orange County Fair and Event Center, "guests will enjoy in the safety of their own vehicle a drive-thru where scare seekers will experience immersive story-telling and terrifying sets" in addition to live performances throughout their drive and four interactive show zones.
Urban Legends Haunt didn't specify how the interactive show zones will work, but you have to be in your vehicle at all times. You can roll down your windows, but you must wear a mask and they reassure that all workers will be masked and will not touch you or your vehicle. Speed limit will be 3mph with attendants monitoring the route.
Ticket prices vary from $60-$90 plus processing fee depending on the selected day (Wednesdays-Sundays) and time slot (7 p.m.-10:30 p.m.). General admission is up to five people per vehicle and large group general admission is up to nine people. This event takes place between Oct.1-Nov.1. Purchase tickets here. 
The holiday season is coming up fast and how we celebrate is going to be very different from what we're used to, but Halloween can be celebrated as long as we all act responsibly and wear a mask. I don't know about Christmas though, you all can go ahead and ruin that one.
csudhbulletin