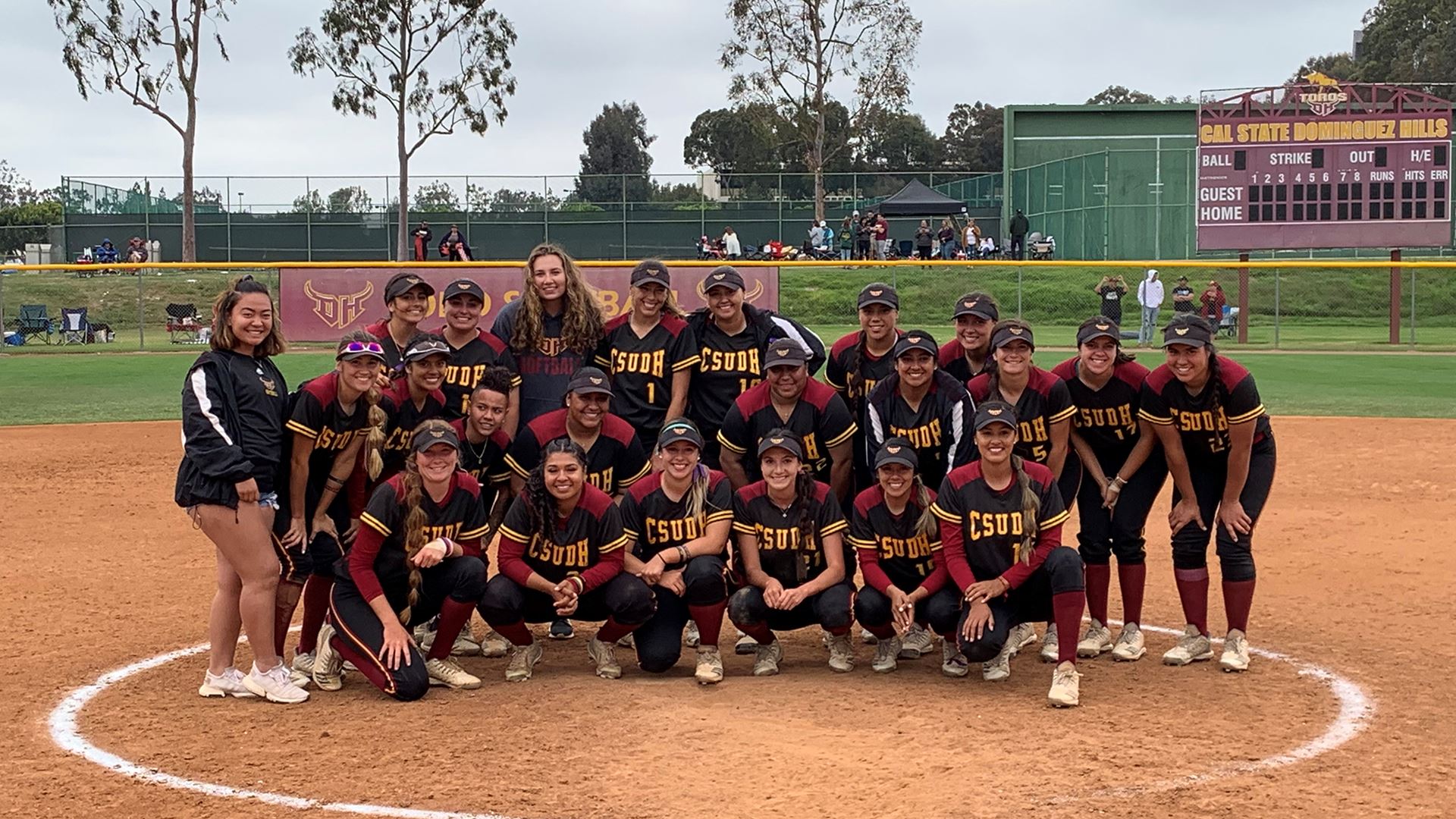 By Salvador Oceguera

Blame it on a rainy Valentine's Day in the Bay Area.
Needing to win three out of its final four games at home last weekend to make the playoffs, the CSUDH softball team came tantalizingly close, but, despite it being senior day, the team ran out of juice in the final game.

Heading into the first of back-to-back doubleheaders Friday and Saturday against Cal State San Marcos, the Toros stood at 19-15 in conference action,  tied with Cal State San Bernardino for sixth place in the California College Athletic Association. But thanks to a rain out Feb. 16 against Cal State East Bay, San Bernardino only had two remaining games, while the Toros had  four.

The teams each split their doubleheaders Friday, meaning they were still tied; but the Coyotes regular season conference record was now set, at 20-16. It was the same record as the Toros, but they had another doubleheader Saturday.

Needing to win both games, the Toros exploded for five runs in the bottom of the fourth to go up 5-1, and hung on to win 5-4. Now it was simple: win the second game and advance to the playoffs.
However, Cougars pitcher Caitlin Vinyard pitched out of trouble several times, stranding eight Toro runners on base in a 2-0 win.

But the game that would really haunt the Toros was the second one in Friday's doubleheader, where they stranded 11 runners, including the bases loaded in the bottom of the 7th, dropping a 4-3 decision.

Still, the season marked a remarkable turnaround in the return of Jim Maier as coach, who led the Toros to their first winning record since 2013.

Before the doubleheader on Saturday, six seniors were honored before their final game as Toros: Renee Galindo, Lyzette Reveles, Lexi Madrid, Jazmin Guzman, Rachael Sandoval, and Damari Simon.

After finishing above .500 for the first time since 2013, head coach Jim Maier and the Toros softball team will head into the offseason and look forward to the 2020 season.

csudhbulletin