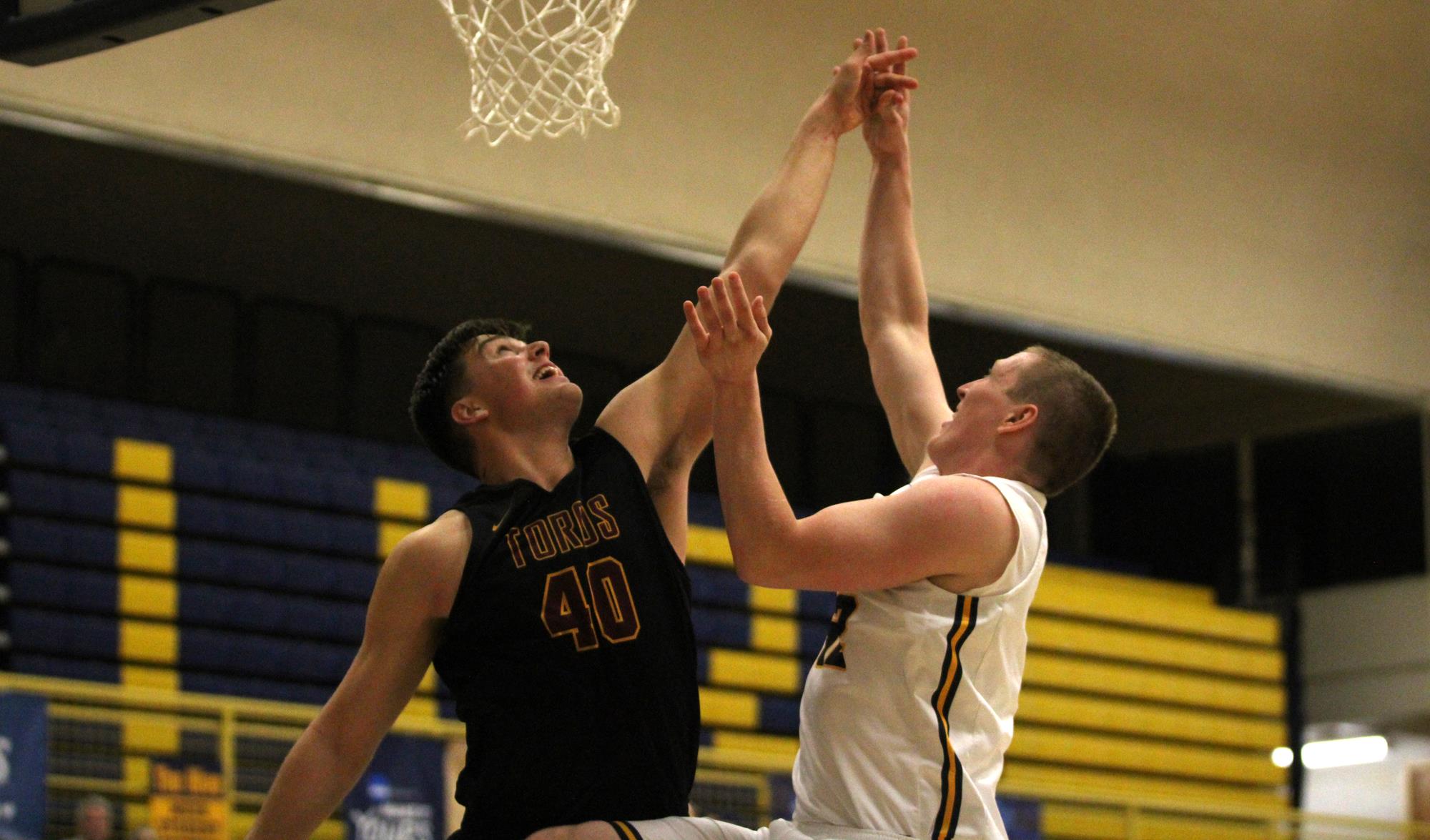 By Joseph Baroud
Staff Writer
The CSUDH men's basketball team may have lost three of its first five games, but don't the record fool you. They have lost one game by six points and two others by one.
The Toros have had a consistent pattern to begin the season: losing a game, followed by winning a game and so forth for their first five. All the games have been played on the road; the first home game isn't until Dec. 29.
A young Toros team, with only four seniors, have lost to Western Washington, Dominican University, and, last weekend, Alaska Fairbanks. Their wins have come against Simon Fraser and Montana State Billings. Their offensive showings have been stellar, as they're averaging 77.8 points per game, an obviously good rate in a 40-minute game.
"We've been playing with some good pace," Coach Steve Becker said. "We want to push the ball and play [in] some transition with some tempo and that's been good so far early in the year. We've found quite a few baskets early in transition, so, that's been good."
The Toros begin league play on Thursday against a 5-1 Cal State East Bay team in Hayward. If the Toros want to win their division opener, Becker said, they must crash the glass relentlessly and continue pushing the ball and playing their up-tempo style of game.
"Competing on the glass," is key for the Toros, Becker said. "Thursday's opponent is very tough and physical. So we need to do a great job on the glass. It kind of goes back to us in building consistency and establishing our identity and just trying to improve every day in the things that we do."
This young Toros team has only had a few games to become acquainted with the collegiate ball's arduous style of play and schedule, but Becker believes he has the right guys with the right stuff to want to learn and get it done.
"Attitudes and being coachable and just guys bringing energy has also been good," Becker said. "A lot of new guys and sometimes it's hard for guys to understand the [collegiate] level and the demands, but our guys have done a nice job of trying to max out every day with our practice habits."
Through their first five games senior forward Michael Chavers leads the team in steals, with 10, and scoring average, at 13.6 a game, followed by sophomore guard Gabriel Hicks, at 11, and senior David Howard at 10. Howard also leads the team in rebounds, with 6.2, and senior Mikey Hatfield is shredding the nets at long range, making five of nine of this three-pointers, and he also leads the teams in blocks, with six.
Following the game Thursday, the Toros will take a short trip to Seaside two days later to matchup against a 0-6 Cal State Monterey Bay team. They'll play an exhibition matchup against San Diego State before returning to league play a week later, Dec. 19. in Los Angeles versus Cal State Los Angeles. They'll finally play their season home opener on December 29 versus Sonoma State.
Becker said so far in the early season, he's been impressed by streaks of consistency on a team with so many younger and new players, as well as with its rebounding.
"With so many new guys figuring out the level and how hard it is to win, I think [consistency is] important," he said. "I think we learned a valuable lesson over the weekend in overlooking people. Also, on the glass, that's something we've talked about quite a bit, is making sure we're not getting outrebounded and we're competing on the glass."
csudhbulletin