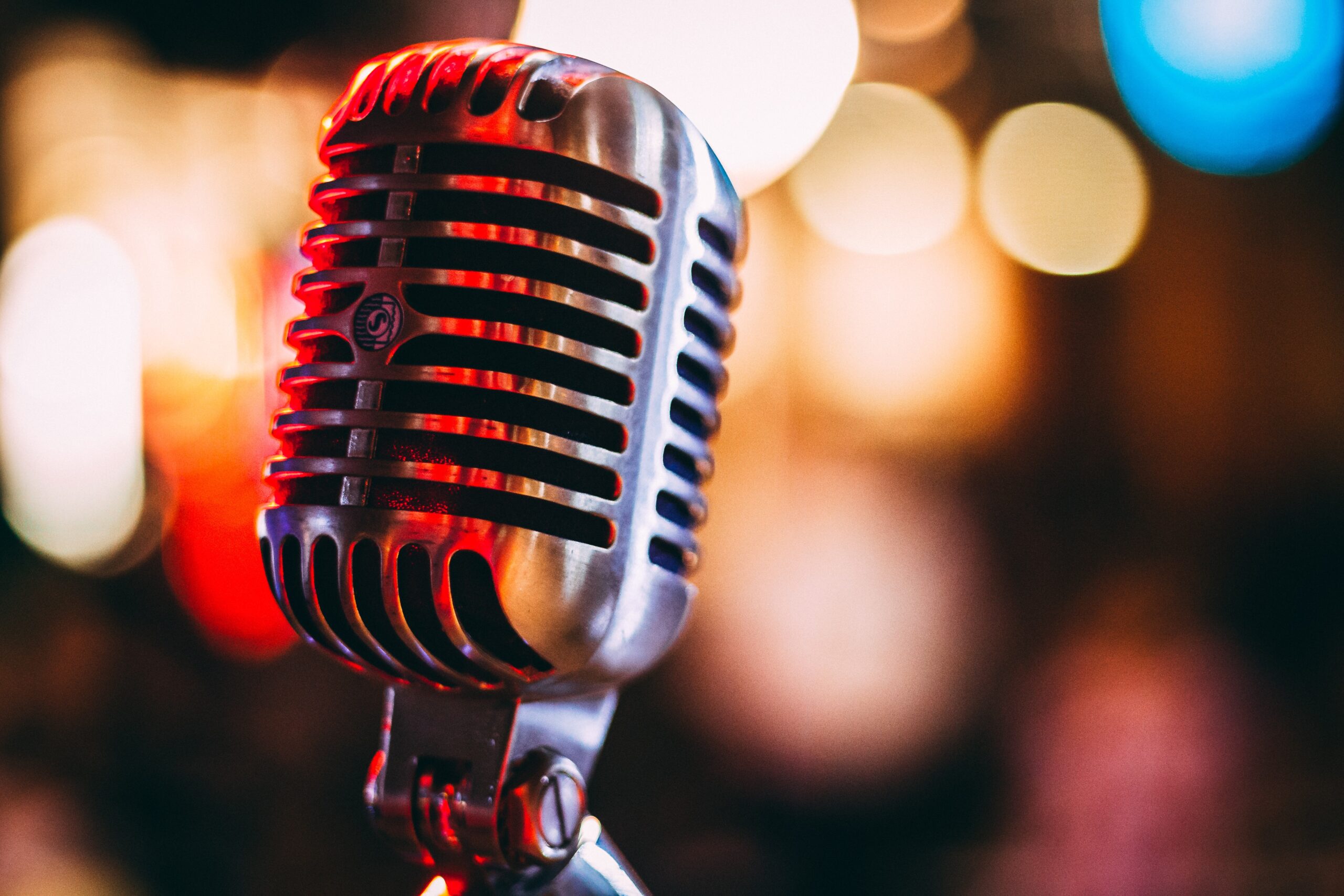 Commentary during sports broadcasts can be more than just a narration of what's happening on the field. Photo by Israel Palacio on Unsplash.
By Jeremy Gonzalez, Co-Sports Editor and Iracema Navarro, Senior Editor
Best of Both Worlds
The art of sports commentary has the ability to turn any moment from average to exceptional, exceptional to memorable and memorable to iconic. It truly is a gift that can add spice and sizzle to any broadcasted sporting event.
As a young kid who grew up playing baseball in Los Angeles, it was a tradition to watch the Dodgers play whenever they were on television. My father encouraged me to pay attention to how the professionals played, hoping it would motivate me to play better in my Little League games. And whenever we weren't home to watch the games, we would listen on the radio in the car.
I was blessed to hear the legendary Vin Scully call Dodgers games on the radio and I began to notice that there was more to the sport than batters swinging for the fences. Scully's commentary sounded like a personal connection between two longtime friends who were having a normal conversation.
Scully would tell stories about opposing teams' players that would take me down a rabbit hole. He would talk about how players liked their sandwiches made before every game. He would describe what those players were like during their youth baseball and high school days, as if he grew up with them.
His talent was like no other broadcaster that I had heard before, and his iconic voice behind the microphone led me to pursue a career in sports journalism and broadcasting. I don't usually enjoy English commentary during a sporting event, but Scully was the exception.
My dive into sporting events led me to a fascinating discovery, one that was less about athletics and more about linguistics and raw emotion. While watching soccer matches, I found that the commentators were not as lively and captivating as Scully. The English commentators seemed dull and I would get easily bored watching whichever match was being aired. But then I discovered Univision's legendary Spanish play-by-play announcer Andrés Cantor.
Emotion is expressed through the words and tone used by the announcer. The ability to transform sports into art is not something every commentator can do. The way Cantor was able to string words together proved that his abilities on the mic were one of a kind.
His iconic "GOOOOOOOOLLLL" call influenced many other commentators to adopt a variation of it. He turns plays into action and halftime into heart-pounding relief. It's almost like he can turn a game of chess into the most entertaining live event.
I really enjoy hearing the way he calls games and how excited he makes me feel. The broadcasts are no longer robotic. They sound more poetic and fluid and passionate. The art of commentary changed ever since he called the 1994 U.S. World Cup as a member of Univision's broadcasting team. People who didn't understand Spanish were still tuning in just to hear Cantor call the game with his unique voice.
English commentators have adopted similar styles and put their own spin on it, making the broadcasts more lively and entertaining now. In the end, I enjoy both languages as they both have their own unique voice and approach to the game. Whether I'm listening to Joe Davis call a Dodgers game or Cantor call any soccer game, the commentary is what brings the game to life right in my living room and I love every second of it.
---
It's Always Better In Spanish
As a Mexican American, I have always felt more passionate about my Mexican roots. Put aside the delicious food and the contagious dancing, it is the language and fútbol for me.
The Spanish language carries an extra level of passion and el fútbol is played with more desire to win.
When I want to respond to someone and I want them to understand what I feel, I say it in Spanish. I say the words faster, I pronounce them better, and the bad words naturally flow as common words.
But the one thing I love to watch, hear and talk about the most in Spanish son deportes. Watching sports in Spanish has a higher passion and emotional feeling and it was something I had to discover on my own. No one in my family, either my parents, siblings, cousins, or grandparents, ever saw or played sports.
When I was six and flipping around the channels one afternoon to find something that interested me after watching cartoons all morning, I found myself stopping at a channel with a majority of the screen in green and tiny colored dots all around. But it wasn't the colors that hooked me, it was the sound that caught my attention.
A deep Spanish voice from a man introduced me to the most fantastic sport in the world, futbol.
That man was Enrique "el Perro" Bermudez.
"Tuya, mia, tenla te la presto, acariciala, besala," he would yell when players would successfully pass the ball to each other. "Yours, mine, I can lend it to you, caress it, kiss it."
Bermudez is a distinguished Mexican sports announcer who has experienced 11 World Cups and currently announces for TUDN soccer games.
"Aficionados que viven la intensidad del fútbol!"
I can still hear him announce these words before every game. Goosebumps would appear all over my body and the pure joy of watching an incredible game live sometimes brought me to tears.
So much so, that I changed my audio setting on my FIFA videogame to have him as my announcer.
The passion I received from him when he announced soccer games set my standard of sports broadcasting. Every second of a Chivas game, my heart rate would double in speed, my ticking point would be on edge, and my mood for the week would be established only on a 90-minute game.
It was unhealthy, my parents would say. But they didn't understand; non-sports fans will never understand.
Baseball fans understand. The 'No Joe Buck Club' understands. The FOX broadcaster's typical, same level tone of a phrase of "back at the wall" is nowhere close to FOX Deportes' announcer Adrian Garcia Marquez calm then over the top celebrations of the World Series games.
There is a passion in sports and if a broadcaster's tone of voice doesn't project that, the game would not be as interesting. I would rather hear an unattractive old man as an announcer scream "gol" with a million o's than a good-looking young man announcing "he scores" with just one.
But I would rather pay and give my time to hear "El Perro" yell, "zambombazo".
csudhbulletin