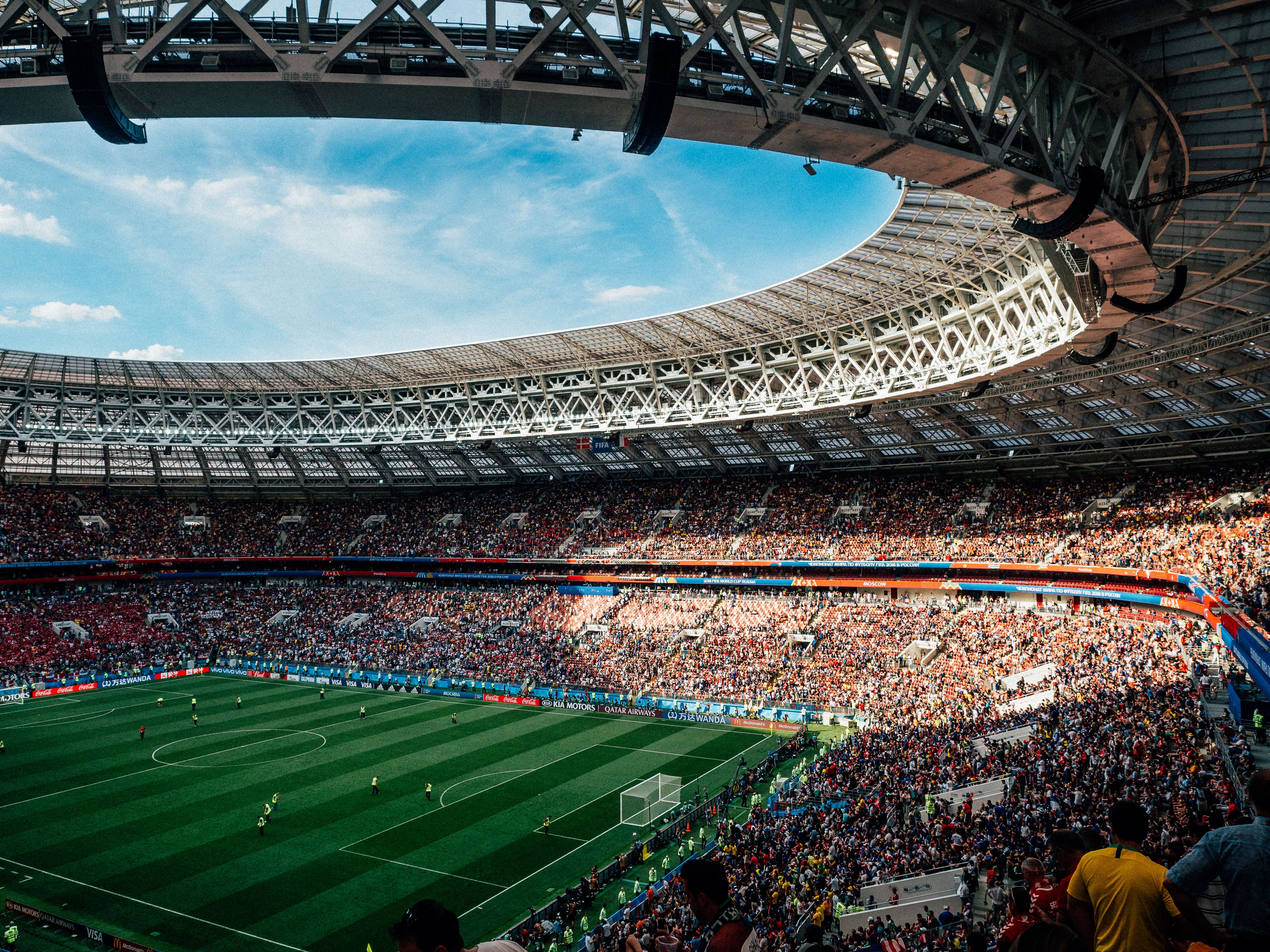 By Victor Munoz
Sports Editor
Major League Soccer (the U.S. and Canadian professional soccer league) lags far behind Liga MX, Mexico's professional league, as well as other major soccer leagues around the world. From the quality of the players to the TV ratings, MLS is doing the best it can, but still has a way to go to catch up. 
You can experience that yourself if you ever have the opportunity to see a game in Mexico. As a two-year season pass holder for the LA Galaxy, and as a frequent visitor to Mexico, I've come to realize that while the two countries share a border, and both are technically in North America, when it comes to soccer, they might as well be on different planets.
It's often said that soccer is a secular religion in Mexico. And that's not too far off the mark. Just as the country is deeply Catholic (80 percent according to latinobarometer.org), a Christian denomination filled with ritual and ceremony, watching a soccer game there feels as much as a devotional spiritual experience. In Los Angeles, it often feels as just one more sporting event to attend.
For instance, for many fans in Mexico, the game starts the morning of the event.  Fans wearing their respective team jerseys attend churches such as the Basilica de Guadalupe, in Mexico City. They are there for their weekly worship, but also to appeal to a higher power that their side wins later in the day.
Once they arrive at the stadium, fans are filled with an intensity that doesn't come to the American games. At Galaxy home games, you'll see plenty of jerseys, as in Mexico, but you won't see the legions of shirtless fans, painted faces, tattoos and costumes that many Mexicans fans wear. The Galaxy has three support groups (ACB, LARS, Galaxians) that are filled with die-hard passionate fans, but they don't come close to the number or enthusiasm. And you won't come close to experiencing the tears, elation and fury that fill a Mexican stadium.
Yes, part of that is logistics. Soccer stadiums in Mexico average 35,000 seats. There are only six stadiums in the U.S. and Canada with more than 30,000 seats. The Galaxy's home, the recently renamed Dignity Health Sports Park our neighbor to the west, sat no more than 27,000 until the Chargers' temporary residency prompted it to expand to 30,000. In contrast, Azteca Stadium, where my favorite team, Cruz Azul, plays, seats a staggering 87,000.
Obviously, if there are more people in a room, it's going to be louder, the highs when the team does well more electrifying, the lowers heavier. But there's more to the crowd difference than just sheer size. Consider the ration of fans for each team. In Mexico, it's not uncommon to see a match where 60 percent of the fans are wearing the home team colors, while the rest wear the road team colors. It creates a kaleidoscope, tie-dye effect, in contrast to the MLS which, usually, has about 80 percent home fans. The reason for this, I believe, is that Mexican people tend to move around quite a bit, and bring their loyalties with them. Also, in  Mexico teams are more regional, representing big chunks of the country, like entire states, unlike the MLS, which has a solid fan base for its teams in the cities they call home, but that's about it.
With opposing fans so close to each other, you can notice everything from the competitive stares of a rival fan, a couple supporting different teams, and impromptu rap battles, as fans create chants about the opposing team. That intensity, unfortunately, can also lead to physical skirmishes and it's never a bad idea to cover up your jersey if your team won as you exit the stadium. It's not like that in the U.S., where fans tend to be more sedate, and fewer visiting fans travel to watch their teams.
Don't get me wrong, in the first L.A. Classic, between LAFC and LA Galaxy, "the Lion," Zlatan Ibrahimović entered and turned a 3-1 deficit into a monumental 4-3 comeback. Clearly my excited feeling was due to circumstances of the game. In a 0-0 tie between Cruz Azul and America I watched in Mexico City was just as riveting. No goals but the fans were equally crazy. The stadium was electric, and at times sounded like a symphony as, at moments, you would hear a loud Cruz Azul chant take over, and then the American fans would drown it out, and back and forth.
Even the food and drinks are different. In Mexico, vendors circulate through the crowd, selling wings, pizza, cup of noodles, sandwiches, candy, popcorn, burgers, cigars, and the money maker BEER. But in the U.S., vendors walk around only with snacks; fans must get up and miss big portions of the game to go make line for a beer or a meal.   
In México you may take any fanatic equipment into the stadium, such as flags, noisemakers and inflatable balls, which makes the crowd as part of the game as the players. In Los Angeles, there are restrictions to what you may bring in.
And then there is the ola, or "the wave." In Mexico, it goes around the entire stadium at least three times, 80,000-plus people rising from their seats, yelling and raising their arms. It's lucky to go around Galaxy home games once. And forget about the infamous "ehhhh p###" chant in Mexico. Try that in any MLS stadium, and there would be as many offended as participating.
Add it all up and while American soccer stadiums may be newer and more appealing to the eye, nothing beats the sense of boisterous community that infuses a soccer match in Mexico.
csudhbulletin