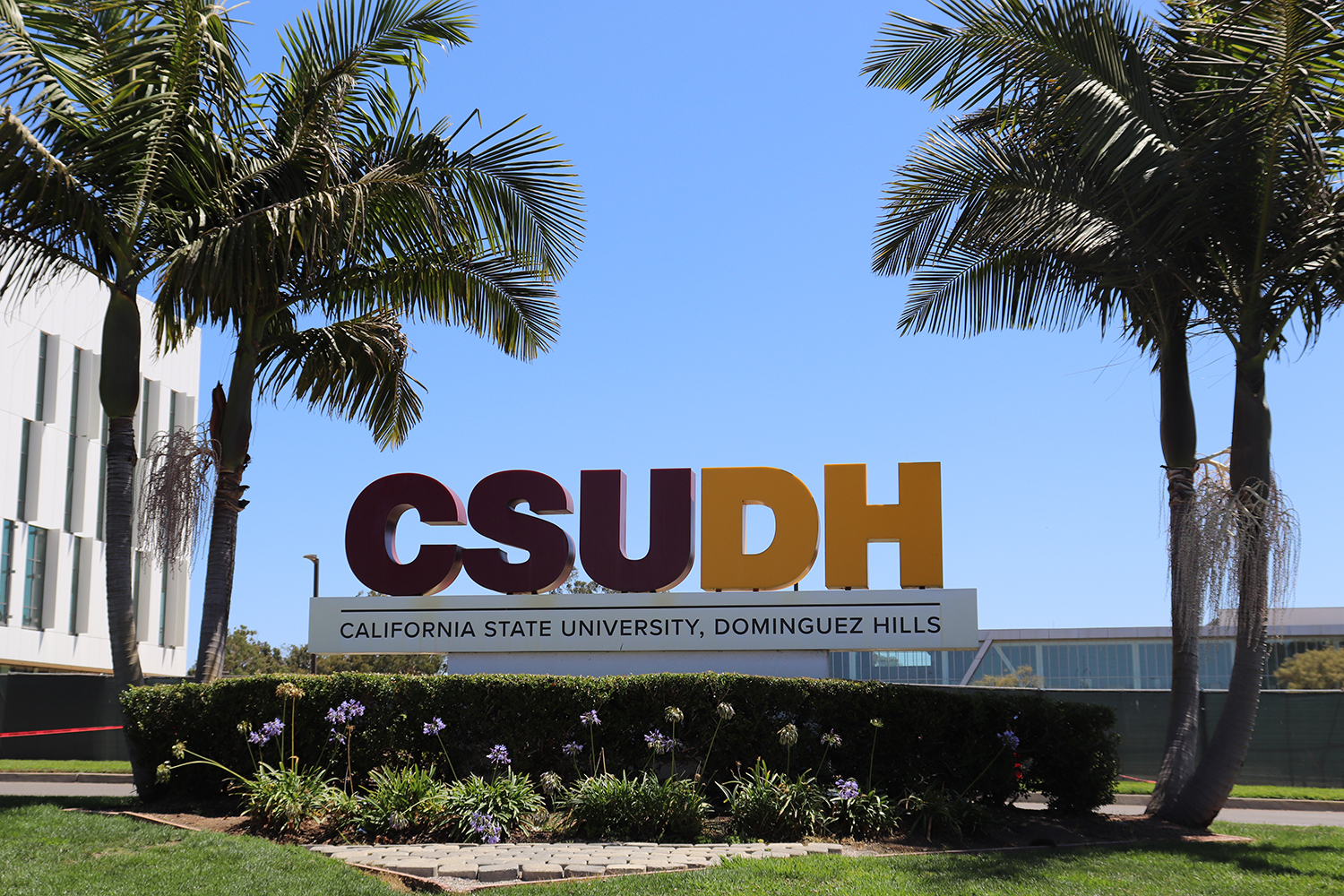 Photo by Iracema Navarro.
By Carlos Martinez, Web Editor
Updated Friday 8:15 a.m. Editor's Note: This story has been edited to include a quote from CFA president Charles Toombs.
Mandatory COVID-19 vaccines will be required for all California State University students, faculty and staff before they can return for the fall 2021 semester, both CSU and University of California systems announced today, as the U.S. waits for full approval of one or more of the vaccines by the Food and Drug Administration.
In a system-wide email sent at 3 p.m. today, CSU Chancellor Joseph I. Castro said that the ongoing vaccinations of Californins have "led to significantly reducing the transmission of COVID-19 in our state.
"Continued vigilance will further mitigate the spread of the disease that has radically altered our lives over the past year," Castro said. "We will continue to strongly encourage all members of our respective university communities to receive a COVID-19 vaccination as soon as it is available to them."
However, in an email sent two hours after Castro's, the president of the union represents CSU faculty members indicated that mandatory faculty vaccinations may be an issue.
"We intend to bargain over this proposed change to working conditions," CFA President Charles Toombs said in the email. "While full access to vaccination is important for the safety of campuses, we also recognize that not all members of the university community can get vaccinated for health reasons, or religious exemption."
According to the CSU website, the vaccine requirement will allow students, faculty and staff an exemption based on medical or religious grounds.
The site also states for those who are unable to receive a vaccine prior to campus, student health centers may be able to help find local resources for vaccinations. Faculty and staff will be advised on the process for providing vaccination information after a policy is finalized.
Currently, Moderna, Johnson & Johnson and Pfizer are under the Emergency Use Authorization which facilitates the availability and use of medical countermeasures during a health emergency such as the ongoing pandemic, according to the FDA.
California State University, Dominguez Hills is currently requiring all students returning for in-person classes to be tested for COVID-19, but faculty are not required. Anyone coming to campus must use the screening tool on the iToros app before arriving. CSUDH is also projecting 19% of the community will be returning for the fall semester as announced in the March 15 California Faculty Association meeting.
csudhbulletin