Volleyball Claims First Two Conference Victories; Finishing Above .500 New Goal
csudhbulletin
October 19, 2018
0 COMMENTS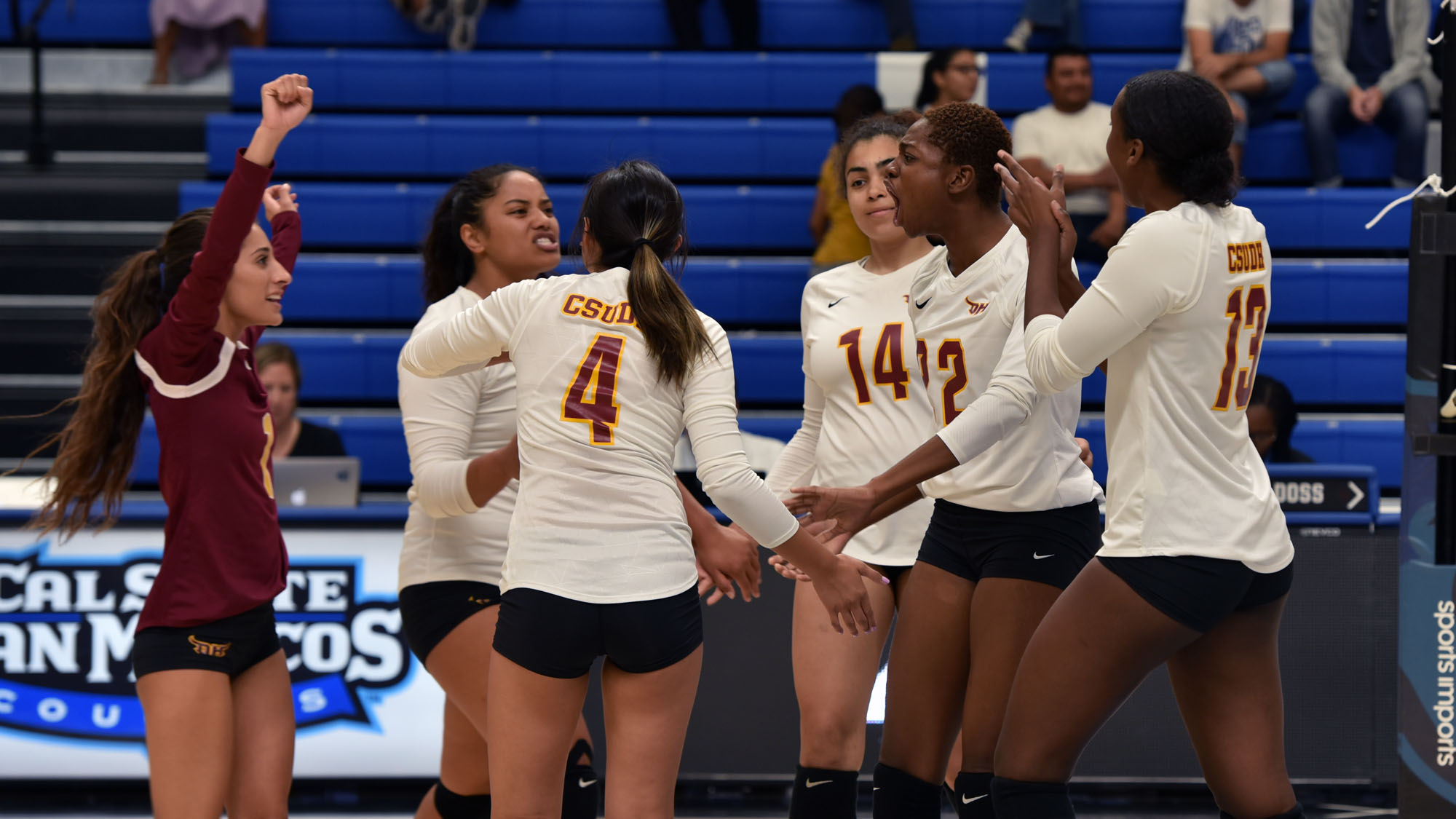 By Antonio Flowers
Staff Writer
The CSUDH women's volleyball team claimed their first two conference victories last weekend and hope to continue the momentum this weekend with two home games, with the goal of reaching .500 for the season in sight.
Currently, the team is 7-12 and has six games remaining. If it performs like it did Oct. 11 and Oct. 13 on the road against Humboldt State and Sonoma State, winning those games isn't out of the realm of possibility.
Led by junior outside hitter Tati Yandall's 33 kills, senior outside hitter Esther Duru's 31 kills and sophomore setter Jordan Ramirez' 71 assists, the Toros defeated Humboldt State 3-0 on Oct. 11 and Sonoma State 3-1 on Oct. 13. They now set their sights against Stanislaus State tonight and Chico State tomorrow. The game against Chico State is also Dig for the cure, which raises funds and awareness to benefit the Susan G. Komen Foundation, which fights breast cancer.
                                photo courtesy of Toro Athletics
Head coach Jennifer Adeva said placing Duro on the right side as an outside hitter was a key to both victories last weekend. Against Sonoma State, Duru set a career high with 20 kills.
"She's done a really excellent job out there," said Adeva.  "We needed more firepower over there and she stepped into the role very willingly and has done a good job over there."
If the Toros win their last six games, they will finish the season over .500 for the second consecutive year, and the third time in team history.
In order to do that, they will have to defeat Stanislaus State, which is 13-7 on the season, and Chico State, which is 12-9.
But their biggest challenge awaits Oct. 26, when CSUDH travels to Cal State San Bernardino to face the first-place Coyotes, who are 18-2 on the season. Following another road contest against Cal Poly Pomona (17-3) Oct. 27, the Toros return home to close out the season against UC San Diego (7-11) Nov. 2 and Cal State San Marcos (9-11) the next night.
csudhbulletin