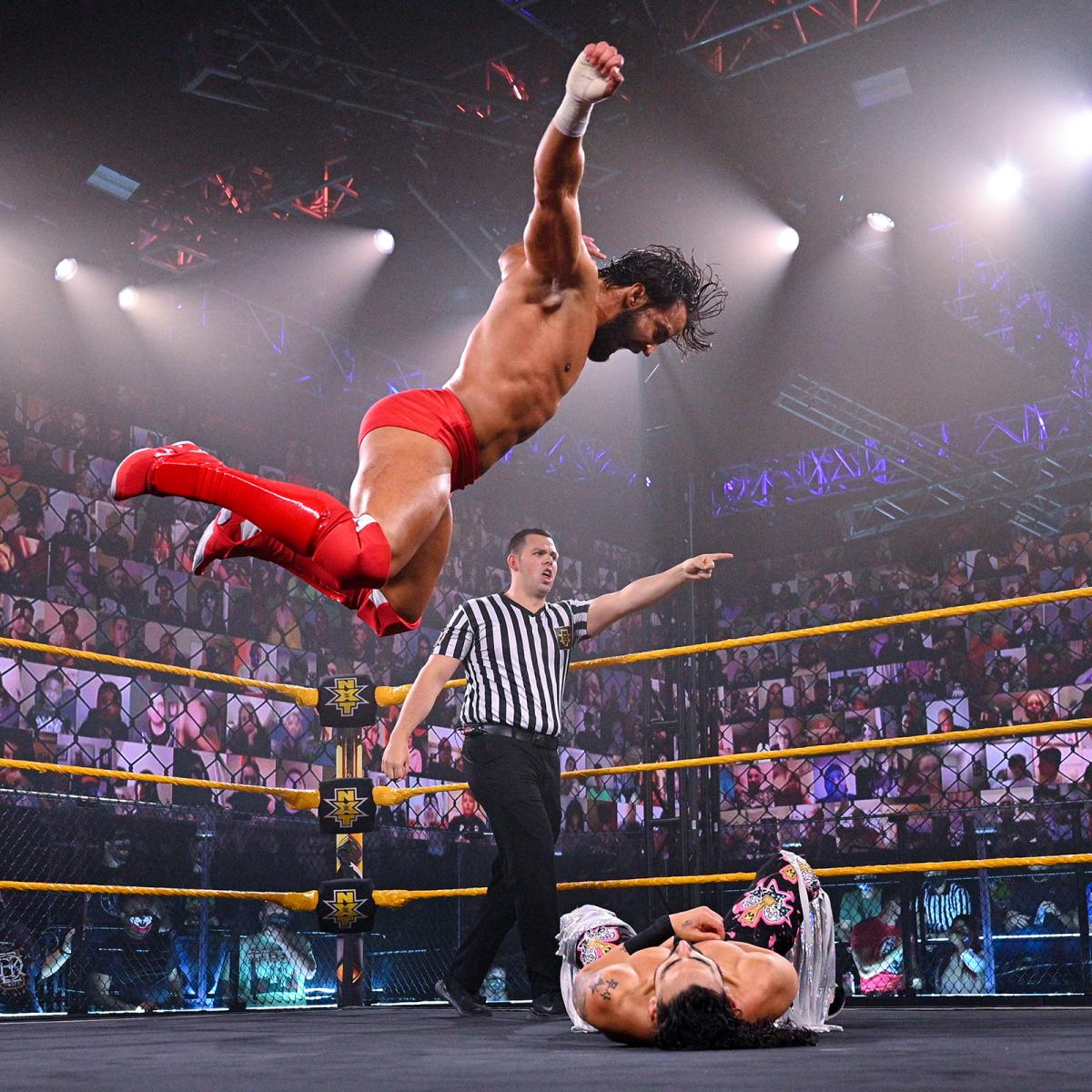 Photo courtesy of WWE.
By Daniel Diaz, Staff Reporter
We hear it all the time. "Wrestling is fake, why do you watch it?" No matter how many times it is explained, the average non-wrestling fan doesn't seem to understand. Why do wrestling fans continue to watch it if it isn't real? I can't speak for every wrestling fan, but I know why most watch it and I especially know why I watch it.
Wrestling, particularly in the WWE, has multiple shows and layers to it. From incredible behind the scenes stories and documentaries, to a rich and interesting history filled with real-life tragedy and triumph, and plenty of entertaining action, stunts and storylines. Wrestling, especially today, has something for every kind of fan and WrestleMania 37 was a clear example of that.
WrestleMania 37 was one of the best WrestleMania's in recent years for a few reasons. It was the first WWE event to have actual fans in attendance since COVID-19 began and it was visible how much it meant to the superstars to see the fans again. Besides that, the actual action and matches were all very entertaining, with every single match bringing something to the table. From Bad Bunny's match, to the first time in WWE history two Black women wrestled in the main event (and brought the house down), to steel cage matches and amazing championship matches. It was one for the books.
The television program Monday Night Raw directly following WrestleMania weekend is also very entertaining and watched by many, with this recent one being no exception. Viewership numbers more than doubled, according to Bleacher Report.
Night in and night out, WWE offers a variety of ways to entertain. They have storylines and matches dedicated to the theatrical and entertainment side of professional wrestling.
The WWE is enjoyed and critiqued by millions, some of which are known celebrities. Logan Paul, David Arquette, Soulja Boy and Bow Wow are among those who have either been in support of wrestling and the WWE or against its "fakeness". 
---
California State University, Dominguez Hills Psychology major Jacob Torres has been watching wrestling since he was five years old and has been hooked ever since.
"Growing up and seeing these real-life heroes and villains go battle each other every week was very cool to little old me," Torres said. "Now, I guess I would say that I still watch wrestling because it's like watching a never ending show. I got to grow up and see these wrestlers evolve throughout the years, getting invested in them and finally see them win it all is so satisfying."
Torres went on to say the stereotypes made about wrestling by non-wrestling fans need to be dismantled. Wrestling is not necessarily fake, but instead it's much like any fictional movie or show. These wrestlers are hurting themselves for the sake of entertainment. It has a massive history and its originator, and even some wrestlers today, were/are legitimate athletes.
Why do I watch wrestling? I have watched it since I was four years old. As a kid, I was amazed by the high-flying moves of Rey Mysterio, the brute strength of Batista, and the amazing microphone skills of John Cena. I was invested in the storylines, characters and wrestling. Not much has changed in 21 years. The main thing that has changed for me is the appreciation I have for the sport.
Professional wrestling is not a joke or to be taken lightly. Wrestling is full of individuals wrestling 300 days out of the year across the world, honing their craft and putting on a show for the world doing what they love most. If you don't like it, you should at the very least respect the fact that these men and women are trying to make a living doing what they love.
I watch now for the technical aspects of wrestling more than anything else. Matches like Shawn Michaels and the Undertaker at WrestleMania and Adam Cole and Ricochet at NXT Takeover are the reasons I watch wrestling. 20 to 30 minutes of two world-class performers beating each other up in the most entertaining way possible.
I have spent hours watching behind the scenes documentaries on wrestlers and events, all of which helped grow my appreciation for the sport and those who participate in it. Any wrestling event is a full-blown production with hundreds of moving pieces, making sure everything is prepared to put on a good show and a good match.
While most who watch do so for different reasons, those who do not watch should be slower to judge and quicker to try. Who knows, maybe a moonsault or dive from a steel cage is enough to hook you. You will never know until you find out.
csudhbulletin