CSUDH Art Professor's 20-Year Journey Results in First Local Showing of Film
csudhbulletin
March 14, 2019
0 COMMENTS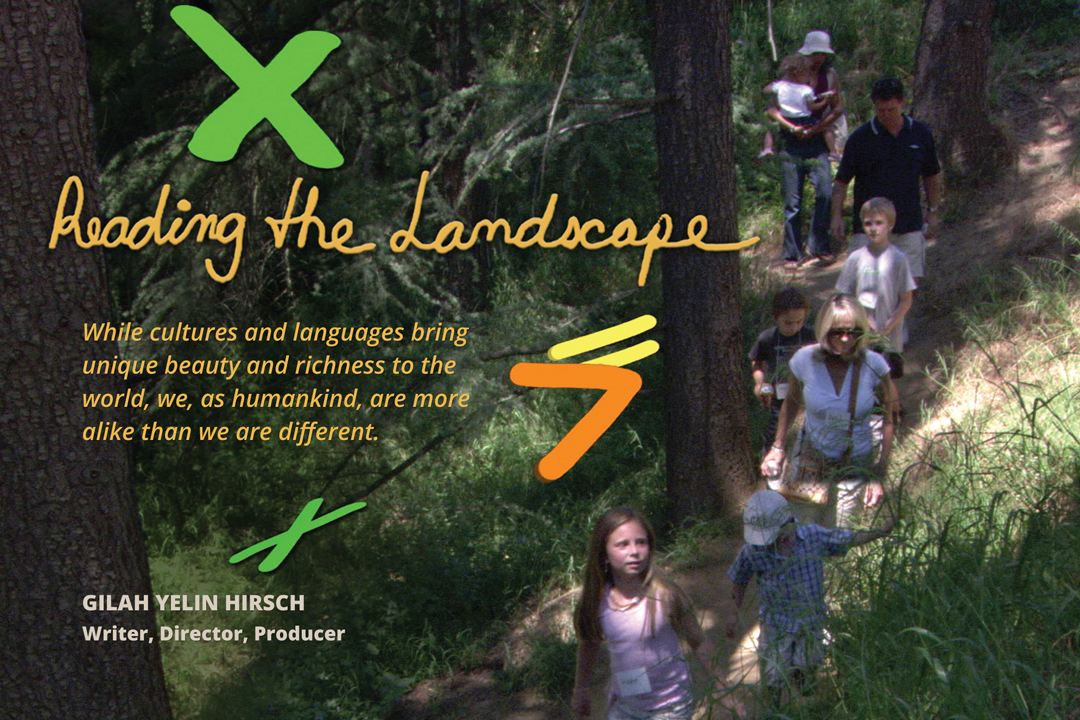 By Todd Mathews
So it took you 12 hours to wrap up a long, grueling research project? Would you have the dedication and patience to put 20 years into something?
CSUDH art professor Gilah Yelin Hirsch does. That's about how long her film "Reading the Landscape," which makes its local premiere today in the Loker Student Union at 3 p.m., took to make. But it's not like Hirsch, who has taught art at CSUDH since 1973 and is also a painter, writer, theorist and filmmaker, was sitting in an editing bay the entire time. She lived the film, traveling to 25 countries around the world following the migratory patterns of humankind, "from Africa to the North "Pole…to shoot people, kids, cultures," and giving everyone she filmed the same 10 words to pronounce in their own language, words such as family night/day, landscape–"the basic relationships and environment consistent everywhere," she said.
Augmented by 30 different types of world music, the film is, in Hirsch's words, a "multicultural, multilingual, multidisciplinary, innovative, animated 30-minute educational film for kids of all ages." It was sparked by her first film, "Cosmography: the Writing of the Universe," which visually presented her theory of the origin of all alphabets, ancient to modern. After years of global travel and living in the wilderness, Hirsh said she identified five patterns in nature and found those same shapes in every alphabet of every language she studied.
"I hypothesized that these forms were recognized universally because they mirror the shapes of neurons and neural processes involved in perception and cognition," said Hirsch, who first presented her theory in scientific conferences in 1982 and "was gratified by the immediate acceptance of the theory."
In 2000, she was invited by educators to make a film for children concerning the " nugget of the theory," in which the five patterns, or forms, are "stars" in 15 cultures/languages worldwide," she said. Selected cultures represent the evolutionary migratory patterns of humankind around the world and show the diversity of human physiognomy in each venue from Kenyan and Nunavut cultures to Tibetan and the "Hispanic/Chicano culture in Los Angeles," Hirsch said.
Hirsch's main aim in making the film, she said, is to get viewers to "see the world differently, see the interconnectedness of all things…[to] visit other countries, learn other languages, study other cultures, become interested in each other… And most importantly, that while cultures and languages provide richness and beauty to our world, we as humankind, are more alike than we are different."
The film was previewed in 2018 at two private international, interdisciplinary conferences, one in the U.S. and the other in Greece. Last week, it was screened in Santa Monica and today at CSUDH, which holds a special place in the film's journey: this was the first institution that showed enough faith in Hirsch's vision to award her a grant to help make it, and many former Toros participated in the film.
The screening of "Reading the Landscape" begins at 3 p.m. in the LSU ballroom, followed by a PowerPoint presentation and then a Q&A session.
csudhbulletin