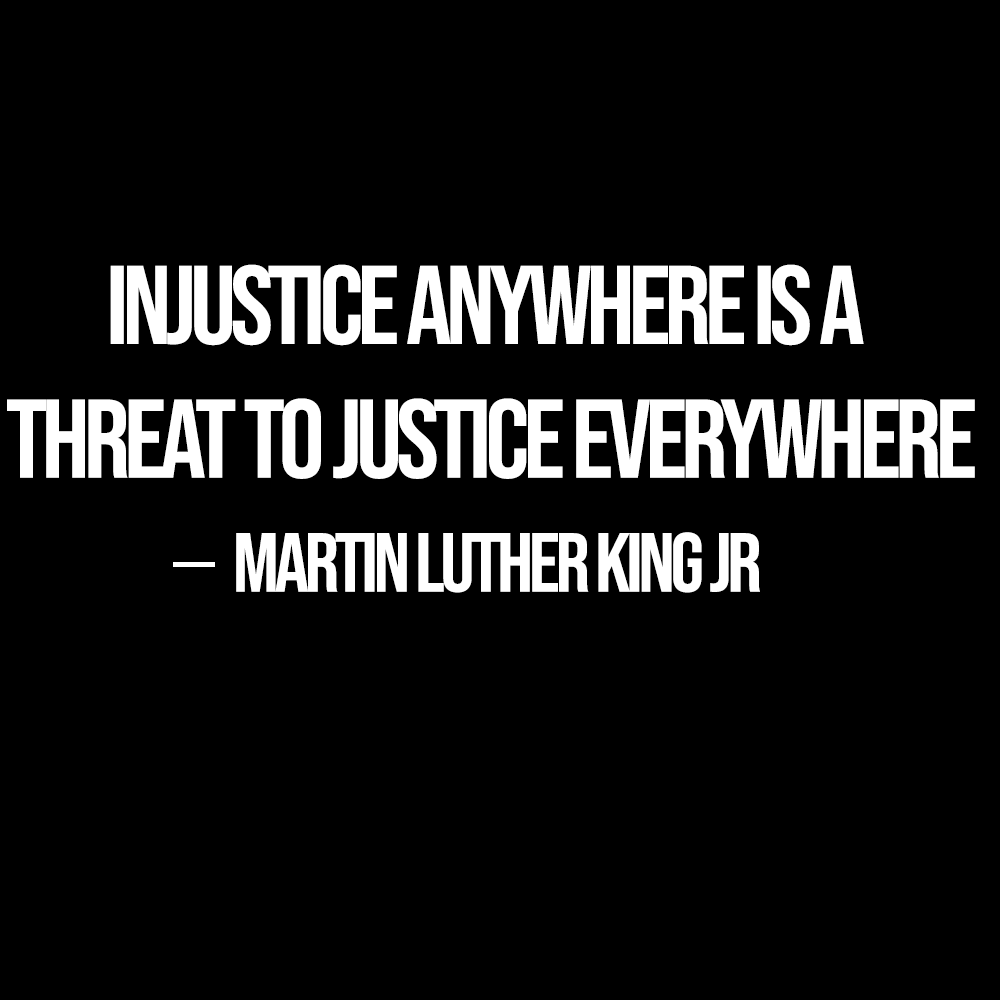 February is the time of year in which many look back and reflect on the success as well as the sacrifices Black Americans have contributed in the United States. However, this Black History Month is the first after a summer of social awakening and unrest to fight racial inequalities that still linger in society today.
To go along with Black History Month, our staff team decided to write about their stances about the themes of racial inequality and injustice and the Black Lives Matter movement while maintaining Journalism ethics.
By Taylor Helmes, Editor in-Chief
There are too many names for me to write to record how many Black lives have been cut short. Not just the last year in the United States at the hands, or knees of police, but also the lives of those succumbing to disease, trauma, or unjustly given a sentence that traps and isolates them in the name of "justice."

Sure, this last year has been unprecedentedly difficult for every single one of us. But what about the last 70 years? Or 400 years? As a 20-something-year-old, white, heterosexual female, what can I do to help my Black brothers and sisters?

As a journalist, I try to amplify voices that I believe are worth listening to by writing stories about mental health or pushing a fellow writer to do more because I have faith in them creating better articles.

As Editor-in-Chief, I hope that I am doing just that, but I can't help but feel a sharp knot in my stomach making me aware that I might still not be doing enough to make up for the wrong-doings of the white race against people of color that have occurred over the years.

Rather than call that "white guilt", though, I lean into what Gloria Watkins, better known as bell hooks, wrote in her book Homegrown: Engage Cultural Criticism.

"Privilege is not in and of itself bad; what matters is what we do with privilege," hooks wrote.

Balancing journalism ethics and a fury for participating in social justice is like a tightrope routine because it is repetitive practice. That is until that one time you misstep and say or write something that you can't take back or that someone may view as unethical.

I'm still a student so I can fall back and blame it on my lack of experience but that's not the kind of person I am.

I stand up and speak up when I see something that needs attention, I walk and run next to friends and strangers alike, documenting, with others who gathered to bring attention to those who have been overlooked for too long.

I continue to be curious, I ask questions, but most importantly, I listen.
By Darlene Maes, Managing Editor
You learn about equality in grade school, you know, the whole bit about treating others the way you want to be treated. Not to mention learning that we should be friends with anyone no matter their background because none of that matters. But despite what we were taught, why is race still such an issue? With the current social climate, race has still been a talking point that some take sides on. It's as if the historical efforts of Black leaders and decade's worth of support from individuals who recognize and acknowledge the pain and suffering of Black lives … means nothing.

Journalism has served as an informative outlet on any and everything. It's heartbreaking to watch the news unfold at the hands of civilians instead of broadcasters. It's outrageous that Black lives continue to be lost and hardships continue to be pushed aside, as if the efforts of solidarity only matter on a social media feed, as a society. We have to ask ourselves, is that fair? Should the hurt within the Black community only matter when it is trendy? How do we fix the silence when we close our apps and stop re-sharing their stories?

The support needed to invoke change is present within us, but seems to be amplified only when it's a trend. It's time that we all make the effort every day, big or small, not just through social media, but through active efforts. To look within ourselves and ask, is it right for a race who, among many, continues to feel suffering, need to fight for change alone? No one should experience this, and certainly not alone. We must educate ourselves and acknowledge the injustices and offer more than a post. When possible, invoke change in the smallest way, supporting local Black businesses, offering assistance to neighboring communities, and understanding the suffering.

In the 1960s, many Black power movements in the United States moved with a song behind them. "The revolution will not be televised, the revolution will be live." Sixty years later, the words from Gil Scott-Heron remain true, but as soundtrack among many new voices for the activists pushing for #BlackLivesMatter and we should all walk for this movement, together.
As Black Journalists We Still Have So Much Work To Do
By Destiny Jackson, Arts & Entertainment Editor
As a woman, I have to deal with a fair amount of sexism, lesser pay at any given corporate job and paying extra for my personal hygiene products. As a Black person, I often have to suppress microaggressions like being followed at the supermarket until I get to the register. As a Black woman, I have to worry about whether I hold up to the same eurocentric beauty standards as white women just so I can be considered for any given job. But, as Black people, we know this. We were intrinsically taught at a young age that we would have to work twice, if not quadruple times as hard as our ivory-colored cohorts. It is what it is.

Growing up as an avid television watcher and cinephile in the 90s meant that I didn't have too many Black icons to model myself after like the kids today. There was no "Black Panther" franchise. All I had was Spider-Man and his journalist girlfriend, Mary Jane Watson. And anyone that knows me understands my love for both characters goes deep. If you would have told little Destiny that someday she would see MJ reimagined as a Black girl (and Spider-Man's girlfriend!) I probably would have put myself into a medically induced coma until the film arrived a decade later.

But that's the problem when you have so few people of color to look up to in your life, you can only try to emulate white success through the lens of what you know, and Journalism while it predicates itself on unbiased reporting, it too has systematic hindrances baked in to keep Black journalists out. Unlike my fictional journalism role model, Mary Jane Watson, I was not a white woman. Though I went to college for journalism and learned all the things one needs to learn (from white teachers) about First Amendment rights, fact-checking sources, and investigative reporting, my three years at CSUDH did not properly prepare me for the real world of newsrooms outside of campus.

Where is the course that teaches you that according to the Pew Research Center Black Americans only represent about 7% of American newsrooms? Where is the white guest speaker that is going to be honest that Black freelancers mostly get commissioned during Black events like Black Lives Matter protests or Black History Month? Mary Jane Watson is fictional, but if you replace any white woman or man, how many of them have had to deal with being commissioned to write exclusively about explicit racist imagery, death and violence within their own community and regurgitate it so that non-Black people can understand it?

How do you prepare us for a journalism degree but not about the pressure of only being considered for a piece about racial inequality from centuries of oppression when I just want to talk about what other white journalists write about; love, films, and video games. Why can't we be held to the same standards of white objectivity?

Luckily as a journalist at The Bulletin, I have been granted the ability to share my voice along with the other Black reporters that have graced our paper over the years, unabashedly. And I wish for my other Black freelancers out there to find a home that will let you do the same.
By Brenda Fernanda Verano, News Editor
"What am I willing to do to uplift, respect and honor the lives and voices of Black people?" "What are steps I can take, today, tomorrow, or this year that can align with my vision of liberation from all masses?"

These are just some of the many questions that revolved around my head as I typed this, but this is not about me, it is about Black-led movements, Black excellence that has existed and prevailed far beyond my existence, far beyond the #BlackLivesMatter movement that began in 2013, far beyond the ratification of the Thirteen Amendment.

Being a newspaper, a paper that at its base, services our diverse college community requires communal and collective dialogue that centers the needs and asks of Black folks, not just for the sake of Black History Month but to assist in improving the experiences of life of every Black person around CSUDH, and worldwide.

It is important to set forth and identify the intentional commitment we, as a newspaper, are willing to make in order to amplify voices and stand in solidarity."

To visualize and dream about our communal effort in dismantling not just white supremacy but the anti-Blackness that exists around the Latinx community, the media and in many cases, our own internalized racism.

It is time to examine our own complicity, as individuals but also as new outlets, within these oppressive systems, and think about; how we can hinder and integrate Black voices who attempt to contribute to the ongoing coverage of racism in our country.

For example, in our very own newspaper, The Bulletin, why has there been very limited Black editors? Why haven't there been many Black Editors-in-Chief? In what ways is the newspaper formulating ways that encourage Black writers and reporters to hold positions of power? Who is taking the most space, who is taking the least? Is it possible to examine our power dynamics and our relationships with them?

With that being said, a dialogue is needed, yet it can't stand on its own. We are part of a higher education institution, reinforcers of institutionalized racism whether we admit to it or not.

Therefore this needs to go beyond dialogue, this has to go beyond this page, in order to cause real tangible change, that will probably exhaust us, incommode us, challenge us, betray us, and if we are not ready for that, then this is just an empty message, this is just another editorial that will be forgotten.

We will have to act, and act soon, as an institution, as entities part of the institution and as individuals that make up these entities in order for this to not just be performative advocacy, because as Black Panthers Party chairman, Fred Hampton said in 1969, "Theory without practice ain't shit."
Related
New e-edition Fall 2021 – Issue 7

Archives
The Bulletin Sports Report
Here is our new sports podcast, brought to you by co-sports editor Jeremy Gonzalez and co-news editor Robert Rios! Available now on Apple Podcasts and Spotify, links available down below: