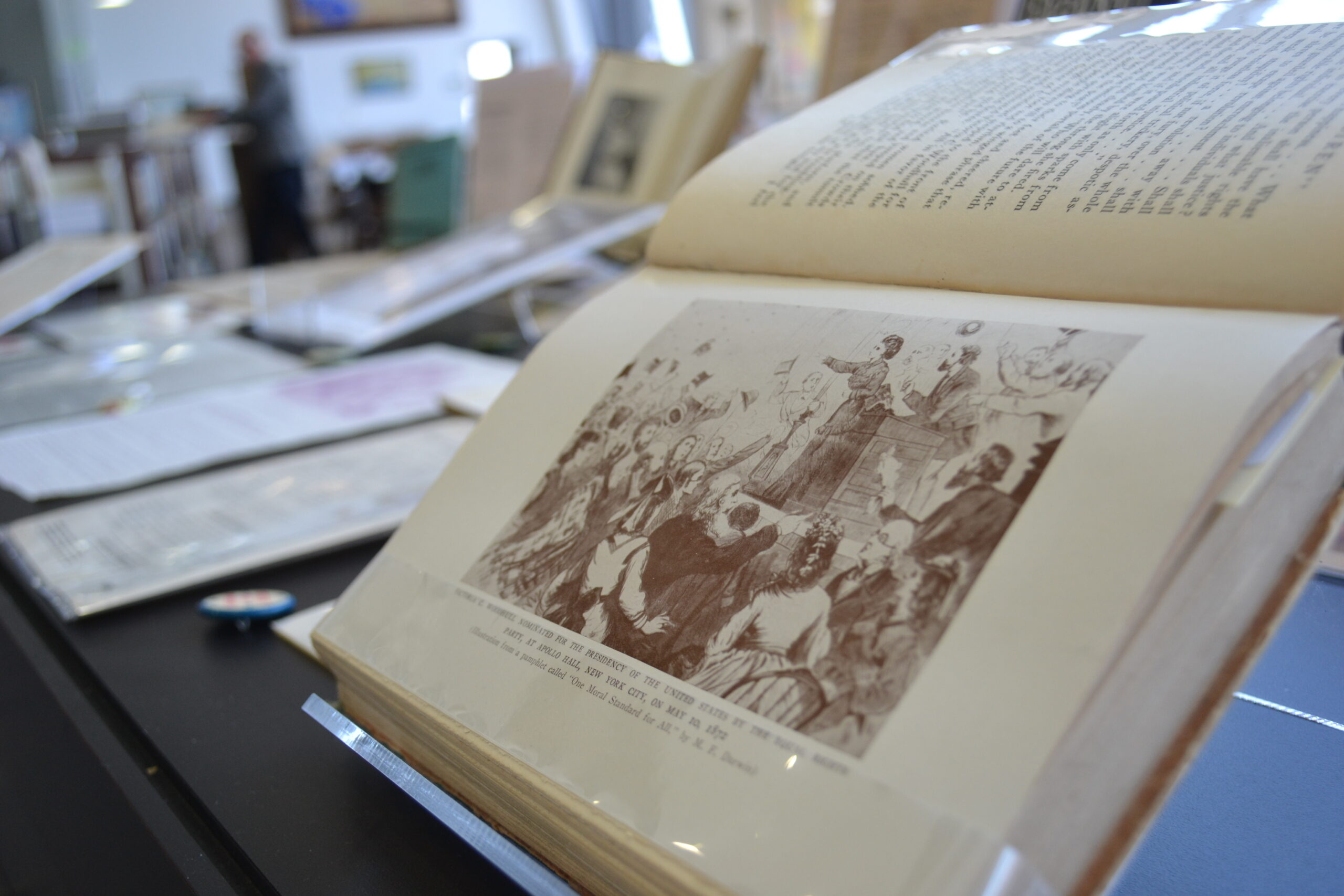 By Andrea Mendez, Staff Reporter
Women may have won the hard-fought right to vote 100 years ago, but there remains serious obstacles to anything close to full equality. 
So even though the California State University, Dominguez Hills women's studies department's exhibit  "The Women's History Collections" commemorates the suffrage centennial, it also highlights the urgent issues women face today.
One of the first projects since the women's studies department was announced last spring, the exhibit consists of material culled from the university's archives by students from Women's Studies (WMS) 210. Students worked through the archives trying to identify specific issues that women have faced throughout history and found many, including birth control, violence towards women and obstacles to voting.
Part of the project included looking at women through an intersectional lens particularly women of color, transgender, and those who identify as non-binary. This is to display how when one thinks about women's rights, they don't keep in mind how it affects every woman differently.

"They were able to focus on the historical aspect as much as on the contemporary issues that women have and still face today", Jennifer Brandt, the chair of the women's studies department said. 
She hopes that the exhibit sparks conversations, especially intersectionality, that might lead more people to get politically involved.
As part of the exhibit, the documentary, "Knock Down the House", which premiered last year on Netflix, will be shown at the opening of this exhibit.  
It follows four women who were inspired by the contemporary political landscape to run for the midterm election in 2018. One of the women featured in the film, Amy Vilela, will be at the screening as well.
The exhibit will run throughout this semester. Students may set up an appointment through the university library website or walk-in on the fifth floor of the North Library in room 5039.

csudhbulletin