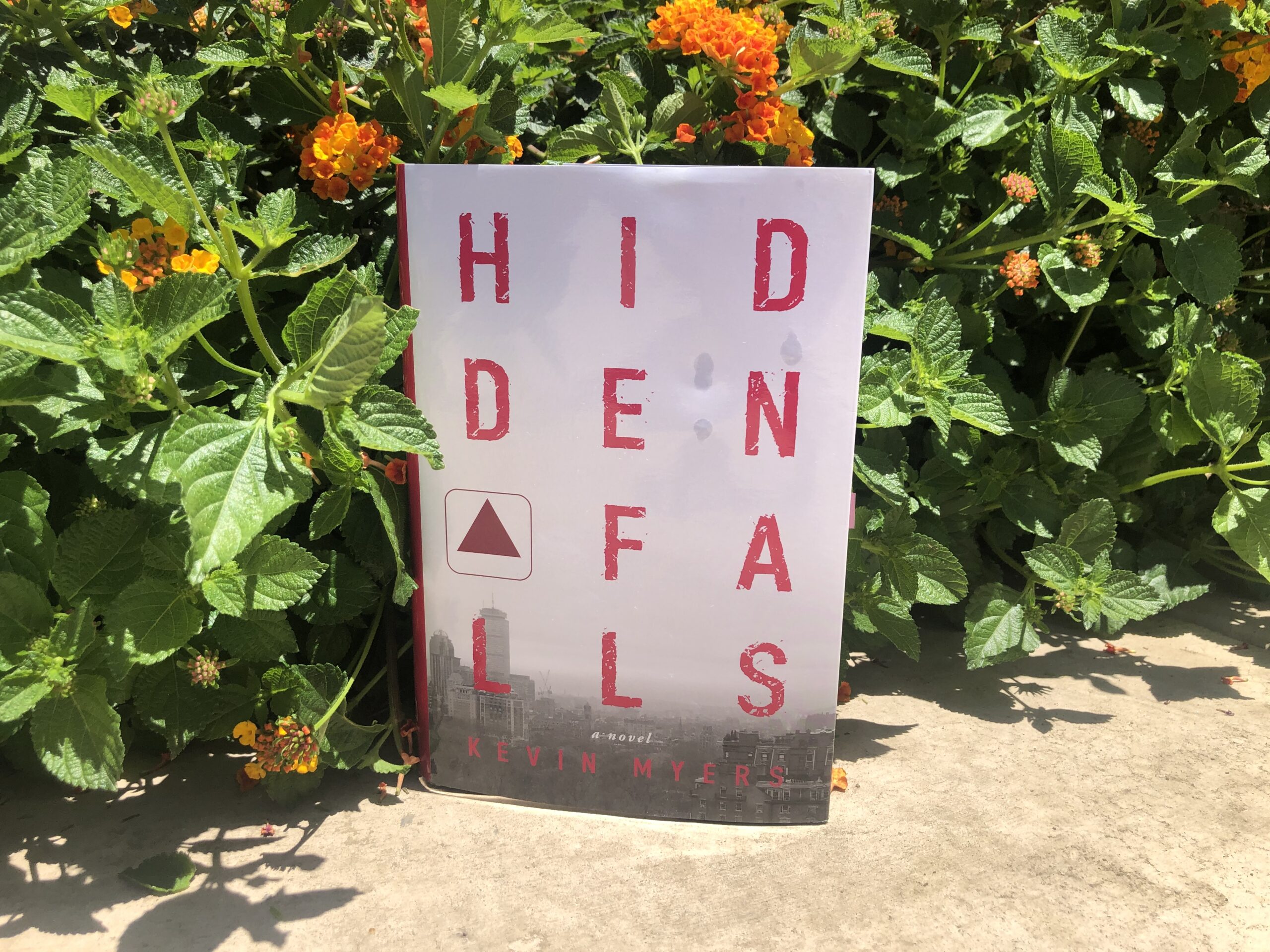 Kevin Myers' debut novel, set to release on July 15, is a thrilling story about family. Photo By Destiny Torres
By Destiny Torres

"Hidden Falls" is Kevin Myers' debut novel that journeys readers through a story about betrayals, secrecy, and family. The main character, Michael Quinn, is a columnist at the Portland Daily, a newspaper that is (surprise, surprise) struggling to survive. Divorced, middle-aged, and distant from his family and only son, Michael is reevaluating his relationships with his job, loved ones, and his hometown Boston, Massachusetts.
Myers has filled multiple different roles in his life so far. He was a stand-up comedian and comedy writer and a journalist and editor. He has also worked in higher education as a speechwriter, a spokesperson, and media, government, and public relations liaison. Now with "Hidden Falls," he adds novelist to that list of positions.
In the midst of his mid-life crisis, Michael returns to Boston to mourn the death of his father and faces off with his religious mother, distant brother, and a community of people who feel he abandoned his origins when he moved away to college to become a "big shot."
But, snarky comments about the loss of his Boston accent turns out to be the least of his problems when a final letter from his dad reveals that his father had been involved in illegal gambling schemes. This places Michael in the middle of a conspiracy involving crooked cops, dirty money, and complicated family issues.
One of the main themes in Myers' novel is the importance of family. Michael had lost himself in his job, choosing work over his son Ben and his parents on many occasions. In his final letter, Michael's father writes, " Your mother and I felt like you sometimes put your job before your family. We understood, or at least we tried to understand, but Ben should never feel like he comes second to anything else in your life."
The reader can see how Michael's relationship with Ben, and also his mother, changes from the beginning of the book compared to the end. It's evident that Myers wanted to build up these relationships and show how one can forget the important things in life during the hustle and bustle of life.
Myers' story could be more enveloping if there was stronger character development. Many people in Michael's life seem one-dimensional like his Catholic mother or his crazy ex-wife. If the reader could learn more about these characters and care about them, the ending would be much more fulfilling. I found myself having many questions about these characters and why they were important to his story besides adding to his crazy family trope.
The way we aren't close enough to Michael to care about his relationship with his ex-wife and mother, we are not invested enough to care about his new relationship. I was excited to see Michael fall in love and notice how his character changes. The Craig's List missed connections page leads Michael into a spiral of longing for a romantic partner. The author alludes to a possible romance between Michael and a character, but before that is pursued Michael is confessing his love to someone else.
Besides that, I recommend this book to anyone who is interested in family stories and drama. It is a story about self-discovery and the importance of family. I am excited to see what else Myers' creates.

csudhbulletin