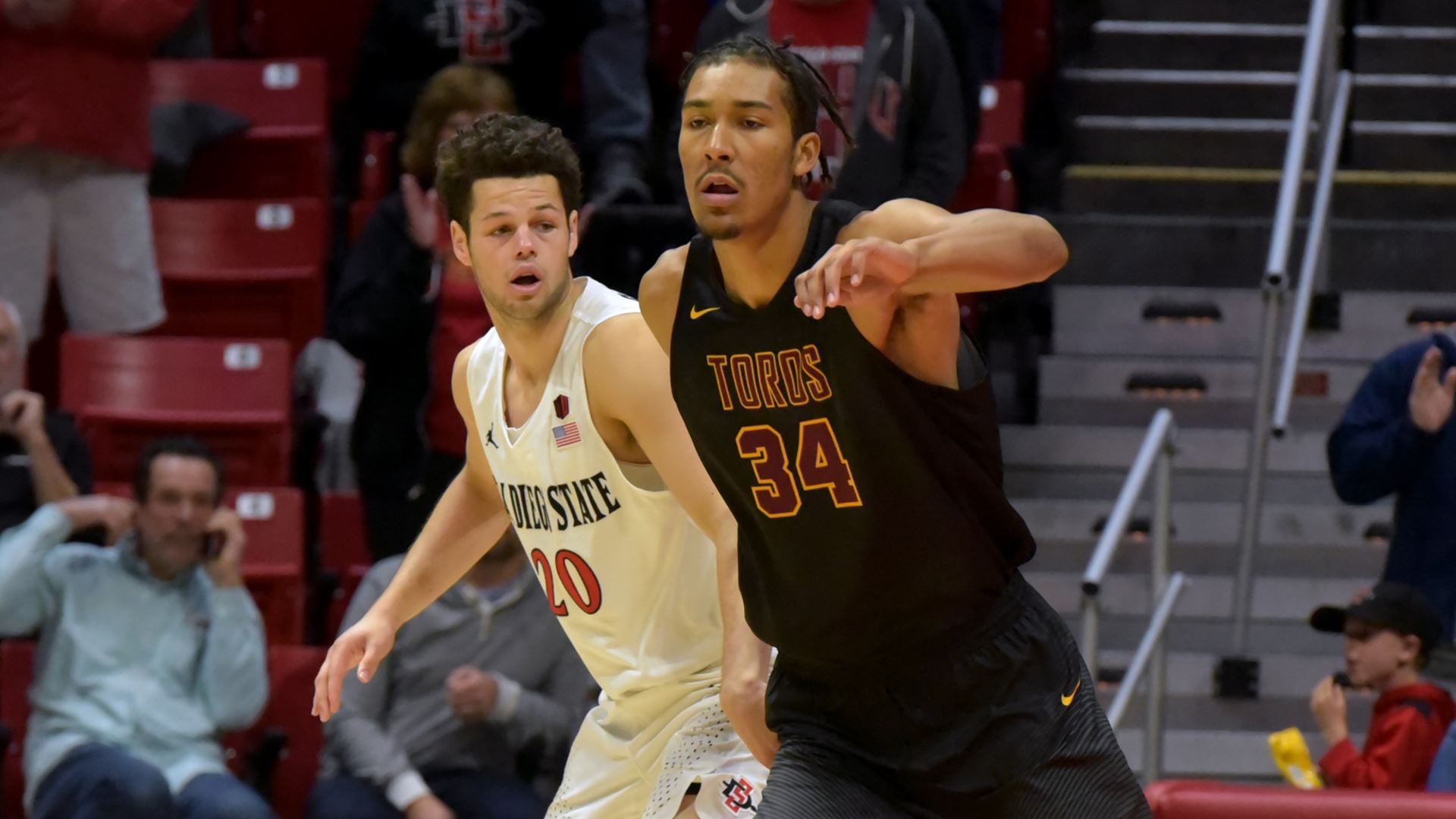 By Jeremy Gonzalez, Assistant Sports Editor
CSUDH women's and men's basketball teams will both participate in the California Collegiate Athletic Association playoffs as they each clinched spots in the postseason.

Both teams will play on the road, the women playing Cal State San Marcos Tuesday at 5:30 p.m., and the men playing Cal State East Bay on Tuesday, at 7:30 p.m.
In a tight race for the final playoff spots, the women's team faced a must-win game Saturday in their final regular season matchup, a game against Stanislaus State on the road.  The Toros defeated the Warriors, 75-61, with senior guard Zhane Carter dropping a team-high 19 points in the crucial game.
Junior center Ahlisha Henderson continued her dominance, notching a double-double vs the Warriors with 12 points and 14 rebounds. Senior guard Tylore Bell also entered double figures as she scored 11 points.
The men's basketball team also had their final regular-season matchup versus Stanislaus State Saturday night, but were not under pressure like the women, as they already had their spot in the playoffs reserved. The Toros were defeated by the Warriors, by a score of 87-82. Freshman Alex Garcia and sophomore Colten Kresl led the Toros in scoring with 17 points each.
Up next: the fifth-seeded women, who finished 10-12 in the conference and 14-14 overall,  will travel south to face fourth-seeded Cal State San Marcos (14-8, 17-9) in the first round of the CCAA playoffs, Tuesday at 5:30 p.m.
The sixth-seeded men, who finished 12-10 in the conference and 14-13 overall, will travel to Hayward to face the third-seeded Cal State East Bay Pioneers [16-6; 21-7) Tuesday at 7:30 p.m.
The Toros lost both regular-season games against the Pioneers, losing by 13 in Hayward Nov. 29, and by two at home Feb. 9.

csudhbulletin