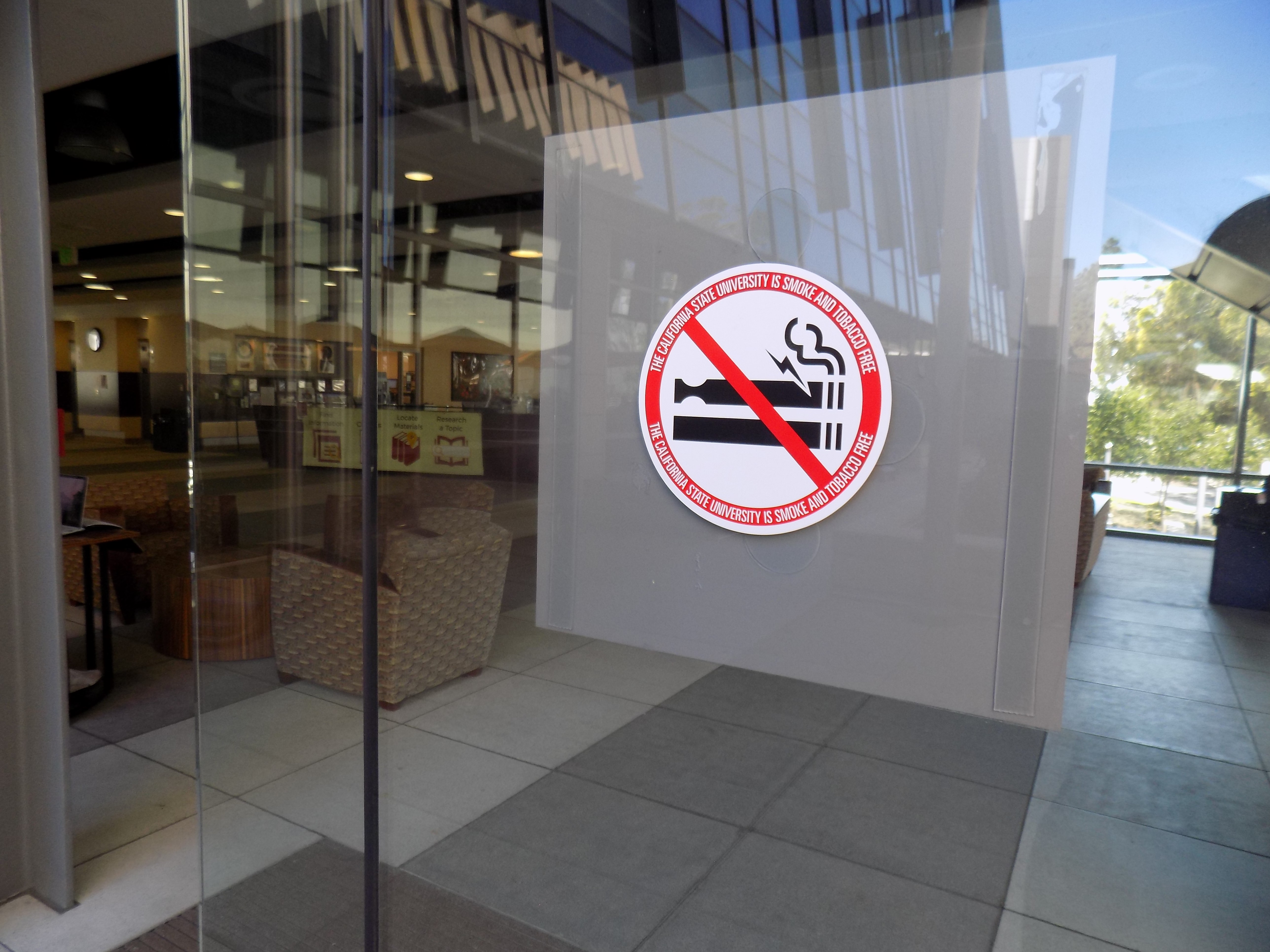 By Iracema Navarro, Staff Reporter
Note: This story was updated Sept. 27 at 4:30 p.m. to reflect the CDC's announcement Thursday that illnesses suspected of being related to vaping increased from 530 to 805 in the past week.
Leave it up to President Donald Trump to help usher in an apocalypse. In this case, it's a "vapocalypse," a term CNN used this week to describe those fearful of a potential ban on flavored e-cigarettes stockpiling flavors like "Dinner Lady Lemon Sherbet and Vapetasia Killer Kustard."
Concerns over the possibility of adverse health effects on young users of e-cigarettes predated Trump's announcement on Sept. 11, after meeting with health officials, that he would call for the FDA to ban flavored e-cigarettes. In late August, Health and Human Services Secretary Alex Azar called the use of e-cigarettes among youth an "epidemic."
But the draw of Trump Tweets has led many media outlets to run a plethora of stories about the possible health risks of e-cigarettes.
For example, last week, the New York Times ran nine articles relating to the risk of vaping, with most focusing on an outbreak of possible vaping-related lung illnesses.
Additionally, several states have either banned, or are looking into a ban on flavored e-cigarettes, like Michigan and New York did this month.  And Tuesday, in California, where 90 people have been hospitalized and two have died, health officials issued a warning to stop vaping immediately until more is known about the cause of the illnesses, such as whether something mixed in the liquid in the cartridge,  which can contain nicotine or THC, is entering users' bodies.
On Thursday (Sept. 26), the Centers for Disease Control reported that the number of lung illnesses many are relating to vaping had risen to 805, up from 530 the week before, and that 12 people had died from them. According to data from 373 cases available, the CDC reported the majority were male, two-thirds were ages 18-24, and 16 percent were under age 18.
According to the 2018 National Youth Tobacco Survey, over 3.6 million youth used e-cigs, making them the most commonly used tobacco product.
The CSUDH campus, along with every other CSU campus, has been smoke and tobacco-free since Sept. 1, 2017. While there are no statistics on the number of CSUDH students who smoke or vape, just a one-minute drive or eight-minute walk to the corner of Victoria Street and Avalon Boulevard there is the Hygeia Vape & Smoke Shop.
The news of a possible link between vaping and what some media outlets are calling an "epidemic" of vaping-related illnesses, has not slowed down business for the shop.
"The students of the school bring a lot of business," said employee Lane Burns

However, one employee endorses the idea of limiting people under the age of 21 from buying e-cigarettes.
"It's smart, I understand why they are doing it. Studies have shown that the brain doesn't develop until the age of 20," said Lane Burns, employee of Hygeia Vape & Smoke Shop.

A random sampling of CSUDH students this week found that while few students admitted to vaping, most said they have friends who do, and all had heard of the recent increase in vape-related illnesses.
"I actually used to vape," said Norman Daholoul, a senior PR and advertising major. "I never really owned my own but I'd occasionally hit it with my friends who have one, but with all the recent negative reports concerning vaping I won't do it again and they all have stopped as well."
Janelle Cateagan, a sophomore music education major, said she has never vaped but knows people who do. While they haven't "completely stopped because it's still addicting, they have limited use because of the recent reports."
One student wasn't concerned, despite the media reports.
"Yes I do, but no I'm not really concerned," said Grace Hernandez, a junior psychology major. "I usually do it for work just to help me relax, it's not all bad, it really depends on what you put in it."
Another student felt there are more important battles to fight.
"I heard about the news and it is bad but why there isn't more focus on guns and gun control," said Evelyn Arechiga, a first-year student majoring in child development.


csudhbulletin