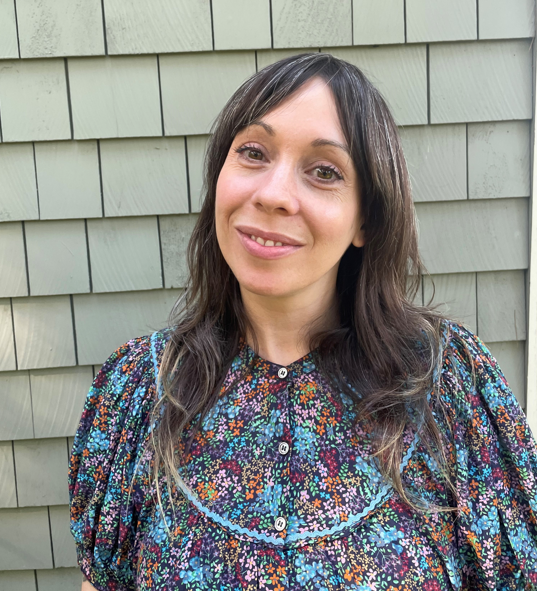 Dr. Sarah A Lacy was a member of the University of Missouri-St. Louis faculty for three years before coming to CSUD and received her Ph.D. in Biological Anthropology from Washington University. Picture Courtesy of Dr. Lacy
By Richard Ricardo, Staff Writer
There are many important issues that she is fighting for along with the California Faculty Association (CFA). In the Fall of 2021, Dr. Sarah A. Lacy was named CFA-CSUDH Co-President, Labor and Solidarity. Taking on the new position, Lacy's major concerns are the increased cost of parking for faculty and staff, secured medical leave including semester-long-parental leave, and advocating for pay increases which include four percent raises across the board for last year, this year, and next year.
"I joined CFA as soon as I came to CSUDH since I am very pro-union and had tried to work to unionize my faculty at the University of Missouri-St. Louis," said Lacy.
The CFA is a union of 29,0000 professors, lecturers, librarians, counselors, and coaches who teach and provide educational services to the students in the California State University (CSU) systems (around 485,000 students). According to the CFA website, their members work hard to teach students critical-thinking skills, the technical know-how, and cultural insights they need to be thoughtful, productive, and artistic participants in society.
"This is my first leadership role […] I originally got involved though because I wanted to see more research support for faculty. We have to research to get tenure, but we have high teaching loads and little research to support. I was quickly drawn into fighting for more issues though," Lacy said.
Getting involved with the CFA was imperative to Dr. Lacy because she knew there was a lot to fight for; she wanted to stand up for, not only the rights of herself but other faculty as well.
Currently, faculty pays less for parking than students across the CSU system, "We're employees so it should be subsidized […] with no raises for the future, on top of that, they want faculty to pay what students pay for parking," Lacy said. "Every campus is different but on some campuses that equates to a 500 percent increase in parking fees for faculty […] especially for a place that doesn't have good public transit."
Although today's parking is an additional cost to faculty, Lacy's additional concerns are related to the faculty's semester-long parental leave and pay increases. "I care about faculty rights and compensation. Southern California is one of the most expensive places to live in America. "We need our pay to reflect the cost of living here," Lacy said.
Today's long-term parental leave allows faculty a maximum of 30 days of one semester or two-quarters of parental leave. The goal of the CFA is to change the leave to a minimum of a semester or two-quarters long.
The lack of salary raises is of major concern, CFA is asking for a four percent increase across the board for last, this, and next year. Rather the CSU Board of Trustees offers no raises for last year, two percent raises for this year, and none for next year. They are claiming that currently, we are in difficult times even with the California state legislature undoing their cuts to the budget and increasing it by five percent.
"We should be shooting off confetti right? We are in a really really good position, the system is trying to play, we have no money, you are asking for too much […] the CSUDH new president has a policy, in that none of those requests of increases will be honored, the only way to get a raise is if you have a counter offer somewhere else and they want to negotiate to retain you," Lacy said.
Article 31 of the Collective Bargaining Agreement refers to a salary market increase based on an "offer of employment from another college or university", which is the issue Dr. Lacy is alluding to. This is why Dr. Lacy knew that she needed to hear the voice of the faculty directly.
According to Dr. Lacy, "We're definitely going to have a retention issue on this campus, that was something I was already getting involved with [Michael E. Spagna] the provost, we were pulling together a retention survey of faculty to make them want to stay. I think I know the answer to this, but we actually want to hear from people besides me. Especially with the current policy, that you have to have a job offer elsewhere to get a raise, that's already making you have one foot out the door," Lacy said.

csudhbulletin