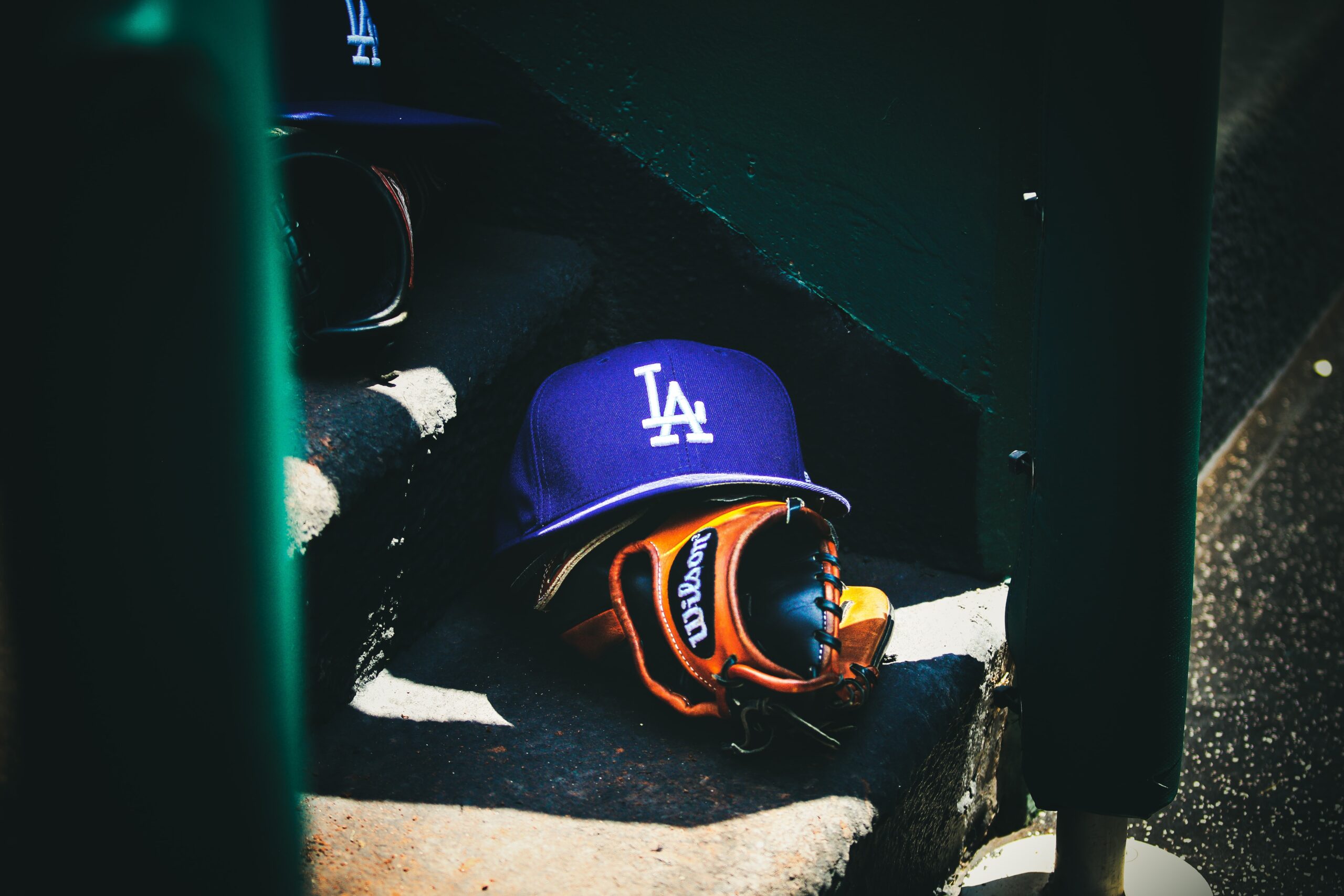 Dodgers hat rests on the dugout steps. Photo by Desmond Hester on Unsplash.
---
After witnessing the Los Angeles Dodger's win against the Tampa Bay Rays and becoming the 2020 World Series Champions after 32 years, our reporters and editors wrote entries of their thoughts and emotions towards the team that ended their decades-long drought. Here are some of their responses.
---
Robert Rios, Campus Editor
The expectations for the Dodgers to win a World Series has been a long time coming. There was excitement in my house when Mookie Betts hit that homer to put the game away. I teared up a little when I realized that the Dodgers only had three more outs to win the game. My grandparents were around when the team last won in 88, however, I really wanted the Dodgers to win while we were all together at home.
Once Julio Urias got the game-winning strikeout, I yelled at the top of my lungs and celebrated with my family. We quickly ran outside to see the neighborhood sky light up with fireworks. It was like a dream that I thought was never going to come true. Losing two World Series in a row was devastating and it looked like the team was done. But now look at the Dodgers, they are the champs of the world!
---
Matt Barrero, Assistant Sports Editor
When we think back to 1988, the words that cycle from ear-to-ear are the words Vin Scully spoke after Kirk Gibson's dramatic walk-off home run in Game 1 of the World Series:
"In a year that has been so improbable, the impossible has happened."
After the final pitch was made in Game 6 of the 2020 World Series, I sunk to the floor and began to cry. I sat on the living room floor and just let the moment sink in.
There was no posting on social media.
There was no lighting of fireworks.
The moment had to be lived without any other distractions.
I felt the emotions of overwhelming joy, relief and excitement knowing that, finally, I got to see the Dodgers win a world championship.
Following almost three decades worth of misfortunes, pain, anxiety ridden October months, I can hold my head high and proud knowing Los Angeles is once again a title town.
You will always remember your first and after 27 years, the wait was worth it.
The Dodgers are world champions!
Los Angeles is a City of Champions!
And for those who say there's no crying in baseball, you are damn wrong.
---
Daniel Tom, Staff Reporter
Where were you the night the Dodgers ended their 32-year championship drought? I was at home with my family celebrating. After seven years of coming up short, the integrity of baseball being questioned in '17 and simply being outplayed in '18, you would think the Dodgers would finally be able to get to the top of baseball's highest mountain.
In a year that has brought us more gloom each passing day, the Boys in Blue provided baseball fans with excitement and optimism each game they played, and the postseason was no different. After the Lakers clinched their first title in a decade 3 weeks prior, Dodger fans began to believe that "it was our turn".
After all the twists and turns, the good games and even the bad, we're still the last ones standing and for not being around 32 years ago, this one is extra special taking it in with my family of Dodger fans.
Los Angeles is a city of champions once again and it feels good.

csudhbulletin