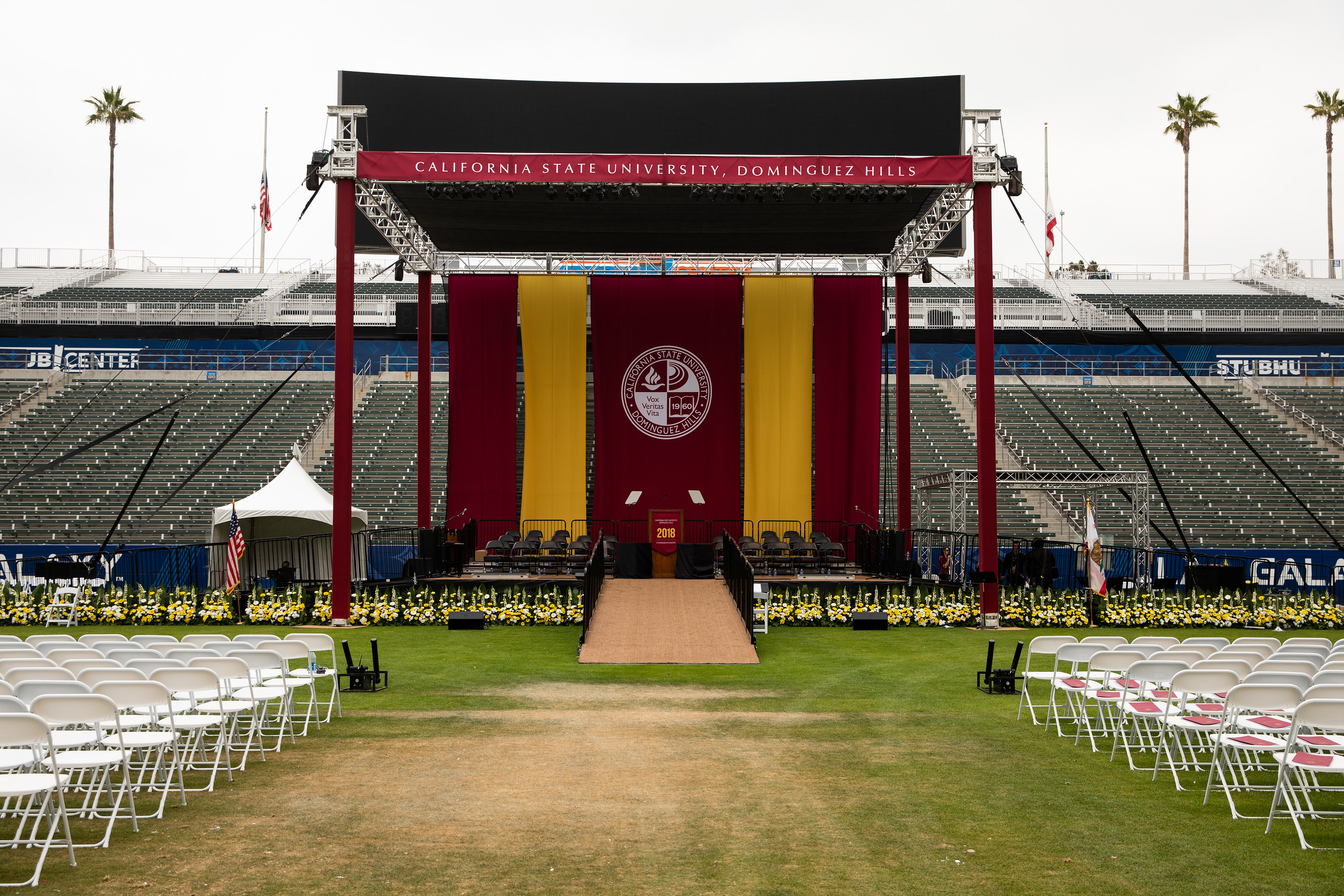 In years past, commencement ceremonies have looked like this one from 2018. This year, it'll look considerably different. Photo from Smug Mug.
By Daniel Tom, Contributing Writer
Commencement ceremonies at California State University, Dominguez Hills this spring were set to have a much different look than it has in years past but with COVID-19 vaccinations on the rise and cases beginning to fall, things are looking a little brighter for Toro graduates.
On Tuesday, CSUDH President Thomas A. Parham announced in a university-wide email that graduating students from the class of 2020 and 2021 will now be able to share their special day accompanied by two guests at this year's ceremonies. These updates precede last week's announcement that the venue would be shifted back to its original location, the tennis stadium at Dignity Health Sports Park after initially planning to stage ceremonies in Parking Lot 6 with no audience present.
This change of course is a result of Los Angeles County's move into the orange tier under the state's blueprint for a safer economy. Additionally, this is an improvement of on-campus transmission rates that saw 23 cases in January compared to just two cases in March.
Students must register their intent to participate in commencement no later than Friday, April 16. After the deadline, students will be sent information on how to register their two guests. According to the university's Ceremonies and Events Department, no exceptions will be allowed to the number of guests, guest passes are non-transferable, and only pre-registered guests will be allowed at the ceremonies. Kids and babies are also considered guests and must be registered.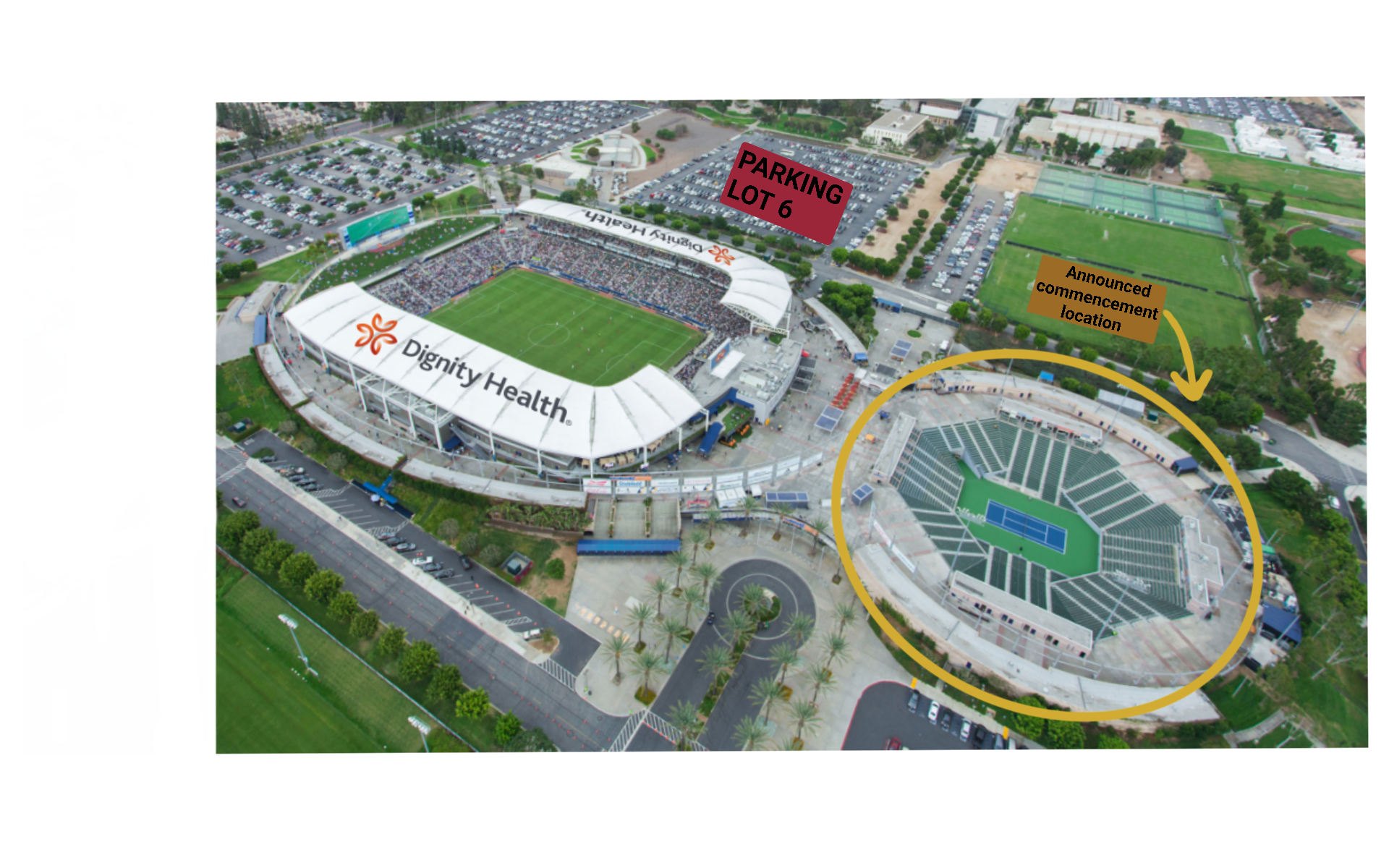 ---
All events will continue to be live-streamed, so loved ones who cannot attend in-person will still be able to tune in and watch from anywhere in the world.
This news brings pomp and positivity back to what was already a scaled-back ceremony to adhere to strict health and safety guidelines.
According to Parham, "Graduating students will be spread out throughout the stadium, and, if possible, they will be able to cross the stage when their names are called. The current guidelines mandate the use of permanent seating only; therefore, we cannot seat students on the floor of the stadium, as has been done in the past."
Parham did mention if Los Angeles County saw a climb in COVID-19 cases, the school would be forced to modify its intended plans to celebrate both classes.
Commencement may have a different look and feel, but the perseverance of students who will walk this spring after enduring what they have is the biggest accomplishment of it all. For the most up to date information regarding the 2020 and 2021 commencement ceremonies, visit www.csudh.edu/commencement. For questions not addressed on the webpage, students can contact Ceremonies & Events at commencement@csudh.edu.

csudhbulletin