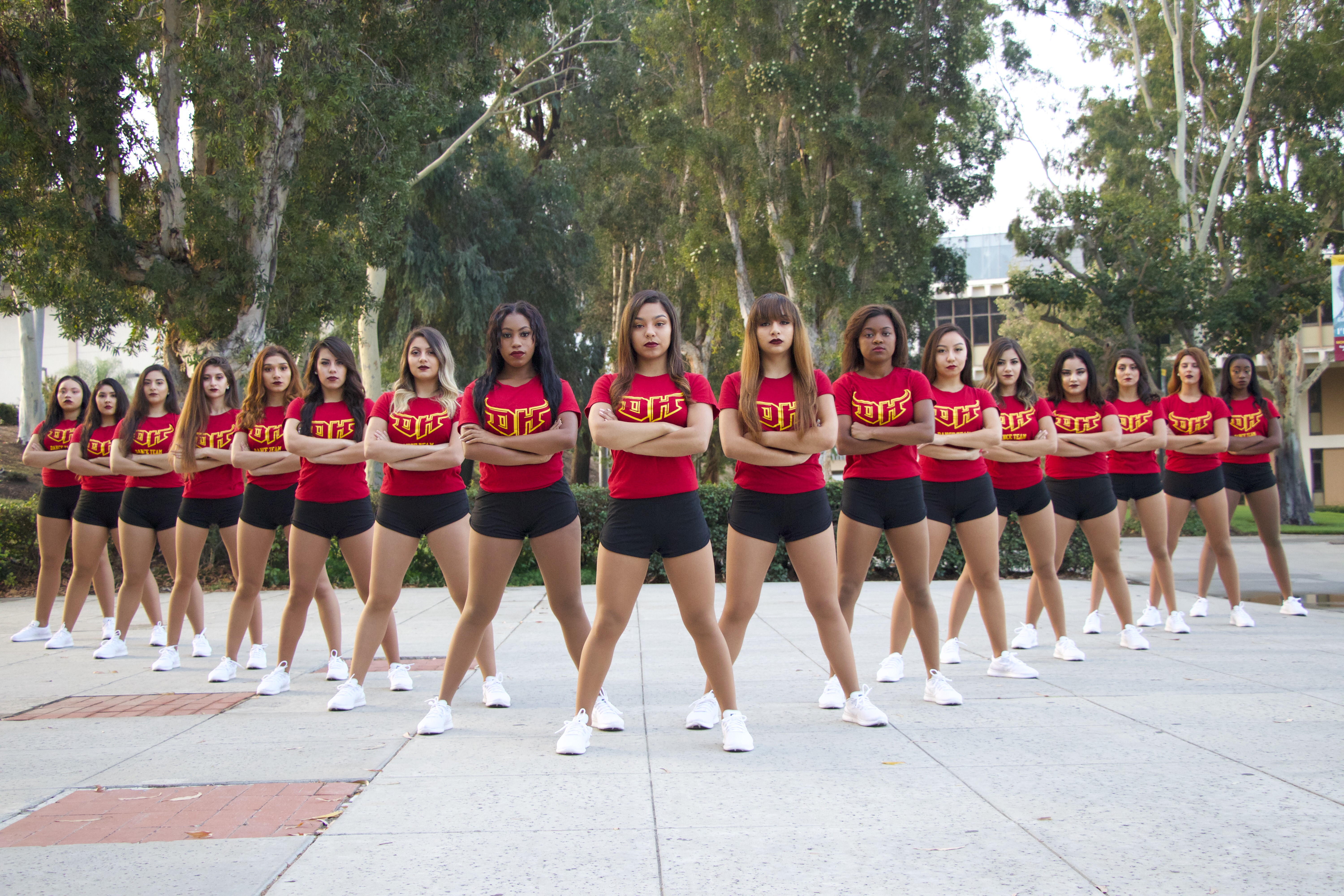 By Morgan Williams
Staff Writer
The Cal State Dominguez Hills Dance Team has won multiple awards, national titles and respect for the campus in the world of competitive dance.
In 2017 alone, the Dance Team won Division II Hip-Hop championships at the Universal Dance Association West Coast Competition, StreetDance USA Nationals and USA Collegiate Nationals.
The team went to UDA College Training Camp in August 2017 and brought back a first place win in the Home Routine Competition, where members competed against American and international colleges and universities.
Not only does the dance team win, it also gives back to the community. In August, the squad's Clothing Drive collected clothes, shoes and housewares for Goodwill.
In September, the team, which is part of the Toros Athletic Department, raised money to make over 100 lunches and feed the homeless and needy in Wilmington and San Pedro.
The team is also planning a youth dance clinic in December so area kids can perform during a halftime game with the CSUDH team.
The squad is currently preparing for competition season, which formally begins in January.
The team is going for a repeat in having an undefeated season in NCAA Division II Hip Hop and is competing in the NCAA Division II Jazz category for the first time in team history.
Those interested in auditioning can do so in April 2018. Information is at csudhdanceteam.com.

csudhbulletin