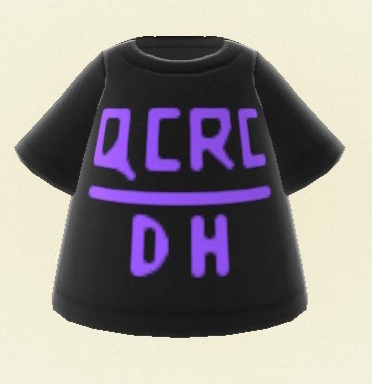 A custom short-sleeve T-shirt t design from the "Animal Crossing Geek & Gaymer" event. Members were able to have their avatars wear the shirt on "Animal Crossing: New Horizons" Created by Danielle Tan.
By Carlos Martinez, Staff reporter
The Queer Culture and Resource Center hosted a "Geek and Gaymer" event on Saturday, focusing on togetherness and casual gameplay through the popular Nintendo Switch game, "Animal Crossing: New Horizons."
The event stems from the QCRC's mission of inclusion and supporting LGBTQIA2+ culture and pride while building connections and relationships to queer culture. Due to the COVID-19 pandemic, the QCRC, like many other organizations, departments and clubs, had to use other means to make the event accessible for students as Zoom has been experiencing issues since the first day of classes.
Through the use of virtual codes and the gaming messaging app, Discord, members were able to visit each other's islands and participate in activities such as fishing and a bug-catching contest, a fashion show and a scavenger hunt.
"Animal Crossing: New Horizons" is a social simulator game in which the player purchases and moves into a deserted island in a customizable character of their own. Through non-linear gameplay, the player has the ability to develop communities with anthropomorphic characters in addition to scavenging and creating items, collecting fish and insects and designing the overall look of their island in any way they like.
In the days leading up to the event, the QCRC asked their followers daily questions about favorite Animal Crossing characters and personalities.

csudhbulletin